LIV Fertility Center
CALL TOLL FREE | For English +1-855-534-5340 | For Spanish +1-855-534-5342 | Local +52-322-29-72077 | SKYPE- IVFvallarta
Learn more about the LIV Fertility Center... and take a virtual tour of the clinic....
Popular treatments
15 more treatments
Consultations available in:
English, Spanish
Additional Services
Local Accommodation Assistance, Hotel to Clinic Transfers
Patient Reviews
Hope and Closure. Like most couples.. My Wife and I have read almost everything on the Internet/YouTube in the last year regarding IVF challenges for woman over 40 using their own eggs. When we went to local IVF clinics in the United States we listened to very sterile and unhopeful conversations from Physicians that were not at all interested my wife's attempts regarding the use of her own eggs; no matter how important it was to us. Pragmatism without Humanity *This was the key necessity for helping her/us in accepting her/our own reproductive success or closure. I can't say enough about Dr. Stetson and Dr. Flores enthusiastically assisting us through this process hoping for the long-shot percentages regarding our success. The Doctor's qualifications are Steller. Yes the U.S. and American Trained Doctors speak excellent English here.. lol If your willing to take the gamble that has less that 10% success rate on this procedure and are able to absorb the cost to gain the rewards of success or closure: We would highly recommend it! The IVF coordinator Alonso that got us here. Wow! Alonso is a unbelievable professional. His knowledge and bare bones explanations of procedures in IVF feild are well explained, comprehensive, and accurate. We thought we drove him nuts with questions we kept learning online that he always answered with his practical knowledge of the IVF procedures, processes, and protocols. He knows as much if not more than anyone in the industry. Sorry Doctors. Alonso helped us with a rather spontaneous trip to Wonderful Puerto Vallarta. If your wondering if the Vacation Environment Helps. YES:) Nothing like the Quality Entertainment and Natural Environment here to help with positive state of mind. Every detail was completed in a very short time. We were received at the airport with banner sign for our transportation that brought us right to an amazing Bed and Breakfast. You will never feel lost! I can't say enough about the people at the Bed-and-Breakfast. They treated us like family. The IVF process took more than a few days. The environment at that bed and breakfast sure made our stay and process comfortable. We were absolutely catered to. The accommodations are no accident! LIV has these things well thought out and knows exactly what each individual needs and what they are going through in this process, care, and treatment plan. This comfortable private setting helped us through all of it. *And it was unbelievably affordable. :)$:) Due to our spontaneous trip a lot of our medical prerequisites we're not completed and in hand. No thanks to Arrogant American Physicians and thier Labs that were totally uncooperative in forwarding information that was politely and professionally requested right in front of me by LIV. *By the way... Don't be surprised to find out that your American test are less than accurate. Each Physician in Puerto Vallarta that we met were unbelievably professional, intelligent, and friendly. Our advice to anyone coming here is to complete any of your medical exams and labs right there in Puerto Vallarta. They coordinated very quickly, comprehensively, and professionally within an extremely brief period of time. RESULTS IN THE SAME DAY MOST OF THE TIME. *And at a very affordable price :)$:) The San Javier Hospital is New, Modern, and Clean and their staff treats you like you were at a five star hotel. We met with Mature Physicians, Nurses, and Technicians that were and are clients of LIV. Bulging Bellies, Pictures, Enthusiastic Stories, and Smiles that prove LIV was indeed successful for them. Nothing better than meeting real people who have been successful in this endeavor at our age. Yes.. In Mexico and Latin America like the U.S. many career professionals have postponed family that now have them running against time. Today's advancements now make possible to remedy our reproductive challenges and it worth the process.
11-May-2016
As anyone who has been down the road of IVF planning, it can be a very emotional process. Ever since I first made contact with LIV, I have been impressed with the genuine care and support that the staff have provided. From my first phone call with Alonso , to my first meetings with Gisel and Zaida, up to my consultations with Dr Stetson and Dr Pena, I have been treated as a valued patient, not just a number. Unlike in the US, where fertility has become a business and patients have become statistics, at LIV I feel more like a part of the family. Although I am still in the early stages of this journey, I am grateful to all the staff for their continued support and encouragement.
07-Jan-2016
My experience is very good so far. Special thanks to Juliet Romeos. Every time I call her she always find time to call me back and she give you good advise. I have to say I talk with one of doctor and he was proffessally. I am very impress and that is why I choose them
31-Dec-2015
6 more reviews
Contact Clinic
SELECT A TREATMENT. GET A FREE QUOTE.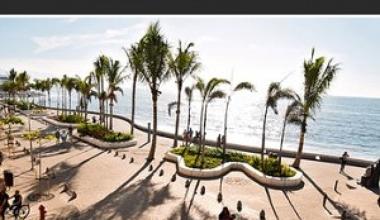 Mexico Travel Tips
Language: Spanish
Currency: Peso (MXN)
Climate: Average Daily Temp 75-82 F (24 to 28 °C)
Capital: Mexico City
Major Airport(s): Mexico City International Airport
Electricity: 127V 60Hz
Time Zone: UTC −6/Summer UTC −8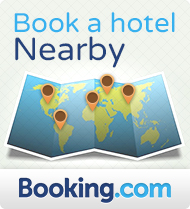 What to See
Vibrant and exotic to say the least — Puerto Vallarta is bursting with prominent, award-winning restaurants, and the latest in ecotourism and extreme adventure. It's truly the destination for every desire, and a setting that is internationally recognized for its striking mountains, charming coastline, and enticing waves.
What to Savor
The Puerto Vallarta restaurant dining scene is so surprisingly diverse and extensive you would have to go to a different restaurant every day for over a year to try them all! Naturally, Puerto Vallarta is a great place to discover the amazing variety of Mexican dishes, as well as succulent seafood, fusions of popular cuisines like Mediterranean and Oriental, gourmet French; the list of restaurant dining opportunities is endless. And whatever your mood and pocketbook, there's an ambiance and location to suit, stellar views often accompanying memorable meals.
Where to Stay
Surrounded by paradise — Nuevo Vallarta is filled with legendary 4 and 5 Star hotels and ultramodern conveniences. Most of the hotels are located on the beach, with entertainment and sports adventures just seconds away.Immerged in the sand beaches of the Pacific coast, Puerto Vallarta is home to oceanfront hotels and resorts that give way to the most tantalizing experience. Experience pure indulgence, just 20 short minutes from Nuevo Vallarta.