LIV Fertility Center
CALL TOLL FREE | For English +1-855-534-5340 | For Spanish +1-855-534-5342 | Local +52-322-29-72077 | SKYPE- IVFvallarta
Learn more about the LIV Fertility Center... and take a virtual tour of the clinic....
Popular treatments
15 more treatments
Consultations available in:
English, Spanish
Additional Services
Local Accommodation Assistance, Hotel to Clinic Transfers, Translator Services
Patient Reviews
What can I say about LIV? From the moment you walk in until the moment you leave you're treated like family. I started my infertility journey in Canada where I was treated like nothing more than a number and a pay-cheque. The difference is incredible. The doctors and staff at LIV are incredible people who go above and beyond for their patients. My journey with them has only just begun and I am so happy to have them be a part of it.
06-Dec-2016
Our fertility journey began early 2016 in Alberta, Canada, where my wife and I were working with a clinic to prepare for IVF treatment. After a few months of working with that clinic, my wife and I simply felt that something was missing from our experience. So, we started to research International clinics, and found LIV Fertility Center. From day one, our relationship with LIV has been nothing short of efficient, supportive, and comforting. Within one hour of emailing the clinic, Cinthya (Journey Coordinator), called me, and was able to answer all my questions. Shortly after, we were able to Skype with Dr. Flores and Dr. Sonny, which quickly resulted in my wife and I saying "this is the clinic for us". The doctors kept close contact with us, and readily answered my long stream of questions. Also, we naturally had reservations about traveling Internationally for these procedures, but we were put at ease as we got to know our Doctors and tour their beautiful facility. Going through such a personal and special experience it meant everything to have Doctors and support staff who were truly invested in helping us add to our family. Dr. Flores and Dr. Sonny are truly passionate about what the do, and that comes through in every interaction. We will be forever grateful to our Doctors, Nurse April, and all the staff at LIV Fertility Center.
01-Dec-2016
We found Ivfinmexico on line and were a little cautious about traveling outside the US for IVF treatment as we've been used to seeing doctors in the US, over the past 3 years. There was no need for caution as we could not have had a better, more attentive and caring experience from all the medical staff. We felt very comfortable every step of the way. We are so grateful we found Dr. Stetson and Dr. Flores. They made us feel very welcome and patiently responded to our questions. They both went the extra mile and made themselves available to us any time of the day and night. The IVF clinic uses the latest technology and the doctors and embryologists have incredible expertise in the world of fertility. My husband and I couldn't been happier with our choice. From the moment I began emailing Gisela, inquiring about IVF procedures to the moment we left Mexico, every step of our journey was made stress free from the team. My husband and I turned the medical trip into a mini honeymoon! We fell in love Puerto Vallarta. Everyone was extremely friendly and helpful. We only wish we came to the IVF clinic in Puerto Vallarta a long time ago! You have made us a family and my sleep is suffering due to sheer excitement as I can't wait to meet our baby boy!!
01-Dec-2016
16 more reviews
Contact Clinic
SELECT A TREATMENT. GET A FREE QUOTE.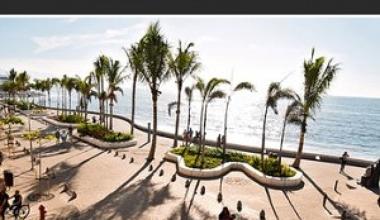 Mexico Travel Tips
Language: Spanish
Currency: Peso (MXN)
Climate: Average Daily Temp 75-82 F (24 to 28 °C)
Capital: Mexico City
Major Airport(s): Mexico City International Airport, General Abelardo L. Rodríguez International Airport
Electricity: 127V 60Hz
Time Zone: UTC −6/Summer UTC −8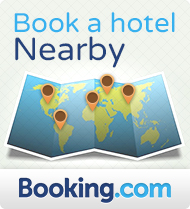 What to See
Vibrant and exotic to say the least — Puerto Vallarta is bursting with prominent, award-winning restaurants, and the latest in ecotourism and extreme adventure. It's truly the destination for every desire, and a setting that is internationally recognized for its striking mountains, charming coastline, and enticing waves.
What to Savor
The Puerto Vallarta restaurant dining scene is so surprisingly diverse and extensive you would have to go to a different restaurant every day for over a year to try them all! Naturally, Puerto Vallarta is a great place to discover the amazing variety of Mexican dishes, as well as succulent seafood, fusions of popular cuisines like Mediterranean and Oriental, gourmet French; the list of restaurant dining opportunities is endless. And whatever your mood and pocketbook, there's an ambiance and location to suit, stellar views often accompanying memorable meals.
Where to Stay
Surrounded by paradise — Nuevo Vallarta is filled with legendary 4 and 5 Star hotels and ultramodern conveniences. Most of the hotels are located on the beach, with entertainment and sports adventures just seconds away.Immerged in the sand beaches of the Pacific coast, Puerto Vallarta is home to oceanfront hotels and resorts that give way to the most tantalizing experience. Experience pure indulgence, just 20 short minutes from Nuevo Vallarta.