The leading dental clinic in Costa Rica, Dental Pluss, is a specialized dental center committed to the development and maintenance of oral health — providing comprehensive and multidisciplinary services based on concepts of excellence in service, efficiency in management, and quality of dental care.
Costa Rica has become a leading world country for dental and medical tourism....
Popular treatments
16 more treatments
Consultations available in:
English, Spanish
Additional Services
Translator Services, Airport Transfers, Flight Booking Assistance, Hotel to Clinic Transfers, Local Accommodation Assistance
Contact Clinic
SELECT A TREATMENT. GET A FREE QUOTE.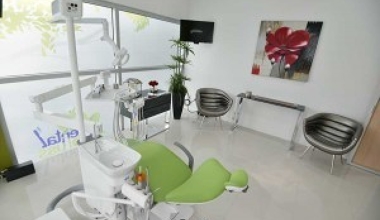 Costa Rica Travel Tips
Language: Spanish, English (creole)
Currency: Costa Rican colon (CRC)
Climate: Average Temp 82 F (28°C)
Capital: San Jose
Major Airport(s): Juan Santamaría Airport (SJO), Daniel Oduber Quirós International Airport (LIR)
Electricity: 120 V 60 Hz
Time Zone: UTC/GMT -6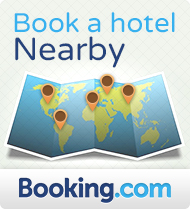 What to See
San José has become of one of Latin America's cultural big hitters. It's a hilly, spread-out city with a lot of greenery, more than a third of Costa Rica's population of 4.9 million. Yet there are amazing historic spots and sights worth a day of anyone's time. Going through the streets and avenues of San José can become a truly unique experience. Our capital hides a series of corners, squares, parks, buildings full of history and tradition; that can surprise nationals and foreigners alike. The cultural and artistic offer of San José is as intense as it is varied. Every day in its streets and buildings you can enjoy activities for all tastes and budgets: concerts, musicals, theater, dance and much, much more. Ziplining is one of the essential things to do in Costa Rica, be sure to get in on the action.
What to Savor
In recent years and thanks to a group of entrepreneur chefs, Costa Rican cuisine has undergone an interesting evolution. Costa Rica is well known for its lush rainforests, epic surf spots, and cuddly three-toed sloths, but its food scene is also worthy of attention. Costa Rica's rich culinary culture is strongly influenced by the dizzying array of fruits and veggies made possible by the same biodiversity and microclimates that make it a destination for nature lovers. The country's modern food scene is also thriving. One staple of daily culture in Costa Rica is pejibayes (peach palm fruit), a slightly savory, almost artichoke-tasting fruit from a palm tree that's traditionally boiled with a bit of salt, topped with a smattering of mayonnaise, and snacked on alongside a cup of coffee. Costa Rica has an excellent and varied gastronomy. Many of their recipes have been passed down from generation to generation, thus maintaining current traditions.
Where to Stay
Top end: Named after the ubiquitous golden bean (coffee, that is), Grano de Oro was once the residence of wealthy local cookie moguls the Pozuelo family. It lies close to La Sabana park and has a wide choice of rooms, including stately signature suites. Doubles from $150 (£116) per night. Mid-price: In Los Yoses' embassy district lies Le Bergerac, a grand-looking mansion with 25 guest rooms complete with parquet floors and hardwood furniture. It's handily located, close to the Gold and Jade museums, and 25 to 30 minutes' walk to the centre. Doubles from $60 (£47). Budget: The centrally located Hostel Pangea has 25 dorm beds and 25 private rooms, and has been a popular backpacker option for two decades. It has a pool and a great rooftop restaurant serving regional food. Private doubles with a shared bathroom from $34 (£26); dorm beds from $14 (£11). (Wanderlust)