In our dental clinic — BioDent — your idea of dental treatment methods will change to the better. We conduct teeth examination and treatment in conditions of absolute sanitary hygiene and sterility, ensurin complete safety for the patient. We use effective painkillers and innovative devices for painless anesthesia, which will help you calmly and painlessly bear all manipulations with your teeth or gums. Our medical staff will be careful constantly during all treatment process and they will taking care of you with full responsibility.
In our work we use the latest methods and devices, including the CEREC CAD / CAM technology. In case of partial and total prosthetic, we often use the structures that are installed on the implants. CEREC system can make a crown to previously made implants from manufacturers such as.: Nobel Biocare, Active Nobel, Straumann, Astra Tech, Friadent Frialit, Biomet 3i, conical implants brand Zimmer, Medentika M-implant.Thanks to this technology we can also create almost perfect ceramic crowns, overlays and venners.
Cosmetic Dentistry — Czech Republic
Ceramic veneers are one of the best aesthetic solution.We are working with leading beauticians who cooperate with the industry of dental prosthetics, to achieve the best results.In the manufacturing process of aesthetic veneers without preparation we are working with a modern method which consists in analyzing the occlusion field. Using equipment called Arcus Digma can be registered central location of jaw with minimal deflection. Esthetic veneers are a kind of long-term prosthetic solutions.
Other desired technology at our clinic is teeth whitening by using ZOOM Lamp 2 adwance Power....
Popular treatments
16 more treatments
Consultations available in:
English, , Russian, Czech
Additional Services
Flight Booking Assistance, Local Accommodation Assistance
Contact Clinic
SELECT A TREATMENT. GET A FREE QUOTE.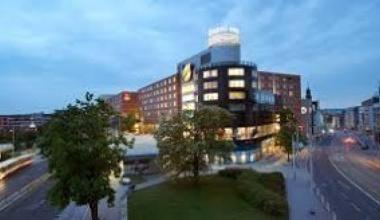 Czech Republic Travel Tips
Language: Czech
Currency: Czech crown (CZK)
Climate: Average Temperature Summer (57 to 73 F) Winter (25 to 34 F)
Capital: Prague
Major Airport(s): Ruzyně Airport
Electricity: 230V 50Hz (European Plug)
Time Zone: GMT + 1 (winter time) GMT +2 (summer time)
What to See
One of Europe's best-preserved cities, Prague has a romantic riverside location enhanced by graceful bridges and a magnificent skyline punctuated with medieval church spires. Its historic Old Town follows a plan laid out 1,000 years ago, with ancient squares and winding cobblestone streets. Haunting Prague Castle looms large across the Vltava River, rising above the exquisite Charles Bridge. Add extravagant, fairy-tale architecture; memorable classical music; and, these days, good food and drink, and it's easy to see why Prague charms everyone who visits.
What to Savor
Prague generally gets high marks for architectural beauty and decidedly lower marks for the quality of the food. But this is an unfair assessment based on impressions from the 1990s, when finding a decent meal really was something of a challenge.
Where to Stay
Sometimes, too much of a good thing is really too much of a good thing. Prague's hotel market has grown by leaps and bounds in the past 10 years, adding luxury hoteliers with fusion restaurants, spectacular room amenities, and properties with beer-theme spa treatments, astronomical thread counts, even on-site monks.
Book a hotel in Prague, Czech Republic