Start enjoying your best smile! Visit now our dental spa for a relaxing experience while we take care of your dental health.
We bring you the latest technology to replace missing teeth with high-quality implants approved by FDA , placed by Dr. Enrique Rojas, selected as "Dental Implants International Speaker for Latin America"....
Popular treatments
15 more treatments
Consultations available in:
English, Spanish, French
Additional Services
Flight Booking Assistance, Hotel Reservations, Airport Transfers, Translator Services
Patient Reviews
Dr. Rojas is a very good professional with a lot of credibility. I didn't feel any pain in the procedure I went through. The clinic is amanzingly clean and perfect and the customer service is the best. I recommend them 100%.
25-Oct-2018
-2 more reviews
Contact Clinic
SELECT A TREATMENT. GET A FREE QUOTE.
Dominican Republic Travel Tips
Language: Spanish
Currency: Dominican peso (DOP)
Climate: Average Temp 87 F (31°C)
Capital: Santo Domingo
Major Airport(s): Samana (AZS), "La Isabela" (JBQ), Santo Domingo (SDQ)
Electricity: 110 60Hz (US Plug)
Time Zone: UTC/GMT -4 hours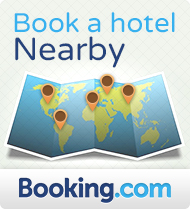 What to See
The modern, cosmopolitan city of Santiago de los Caballeros, or First Santiago de America as its native nickname goes, is located far from crowded touristy spots yet checks off all the requirements of an amazing holiday destination. With a history that dates back to 1495, the second largest Dominican city holds a strangely alluring charm, with its historical landmarks, excellent food scene, lofty mountain ranges, beautiful parks, an innate craze for baseball, and, of course, the prominent industries of coffee, rum, and tobacco.
What to Savor
A trip to the Dominican Republic can include a range of activities, but the one you simply cannot live without is dining. Meals are a big deal here, and the culinary scene has exploded thanks to the surge in tourism over the past decade. While the traditional local diners continue to serve sancocho and mofongo, the newer, more modern restaurants have jazzed up typical Dominican fare with the help of internationally trained chefs. These Caribbean-inspired gourmet offerings can be found at resort and hotel restaurants, beach bistros and eateries throughout the country.
Where to Stay
Need a hotel? We have partnered with Hodelpa to give you affordable and high-quality accommodation while you get your dental care. Dominican hotel chain HODELPA, Hoteles del Pais, S. A., was founded in 1990 by investors with ties to the construction and tourism sectors. The company was founded based on a decision made by a group of young entrepreneurs to reflect high standards of quality and maximum profitability in the most demanding tourism areas of the country.