At the top cosmetic dentistry clinic in Egypt, Confdent Dental Clinic, our team of expert dental associates are on a mission to always take care of each patient by providing a comfortable, soothing, relaxing environment with the most up-to-date dental technology.
The leading dental clinic in Cairo comprises of a highly trained and experienced dental team, with years of experience — and we are committed to providing our patients with the correct diagnosis and treatments for all of their dental needs.
Confident Dental Clinic is a family-based and cosmetic dental office specializing in general & cosmetic dentistry. Our cosmetic dentistry clinic in Cairo offers Cosmetic Dentistry Cairo, Hollywood Smile Cairo, Treatment of Roots with Microscopy in Cairo, Gum Treatment Cairo, Fixed and Mobile Dental Installations, Dental Implant Cairo, Laser Gum Cutting and Beautification, Gum Lightening, Facial Botox and Fillers, Oral surgery, Dental Veneers Cairo, Root Canal Therapy, Pediatrics, and Advanced Tooth Whitening.
Who Are We - Cosmetic Dentistry in Egypt
Confident Dental Clinic was founded by Dr. Ahmed Essam (Fellow of the University of Cleveland, Fellow of the American Society of Dental Root Treatment), headed by a team of specialists in all specialties of dentistry and advanced scientific level with the use of the latest technology and equipment in dentistry, cosmetology, agriculture and orthodontics. The clinic was designed to provide medical service at the highest level and the highest standards of hygiene and sterilization.
Popular treatments
22 more treatments
Consultations available in:
English, Arabic
Additional Services
Airport Transfers, Flight Booking Assistance, Hotel Reservations, Hotel to Clinic Transfers, Local Accommodation Assistance, Translator Services
Accreditations
Member of the Egyptian Syndicate of Dental Implants, Dentists On The Rise Association
Contact Clinic
SELECT A TREATMENT. GET A FREE QUOTE.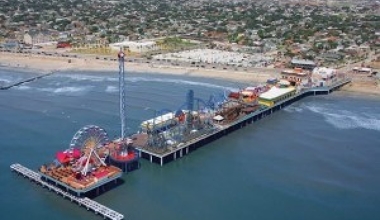 Egypt Travel Tips
Language: Arabic
Currency: Egyptian pound
Climate: (December to February) 13 to 19 °C. (May to August) 45 to 47 °C.
Capital: Cairo
Major Airport(s): Cairo International Airport (CAI)
Electricity: 220 volts (non-US Plug)
Time Zone: UTC +2
What to See
Some visitors are satisfied with a tour of the Pyramids of Giza and the Great Sphinx, but there is so much more to this city. If it's ancient ruins that draw you to Egypt's capital, carve out some time for the archeological sites of Dahshur, Memphis and Saqqara. For a dose of Egypt's religious past, explore Salah El-Din Citadel and the historic Islamic Cairo neighborhoods.
What to Savor
Known for its flavoursome food, Egypt is home to a host of amazing restaurants. And since Cairo is the capital, you'll find many luxurious restaurants featuring various kinds of food here. However, Cairo is also a foodie-friendly destination when it comes to budget travellers. From veggies and carbs to juicy meat, there is something for everyone.
Where to Stay
Egypt's capital, Cairo, is a fantastic city for travellers, that offers so much more than the Great Pyramids and the Nile River. So whether you're looking to eat the best food, explore the coolest neighbourhood, or simply save a little money with budget hotels, contact us today.
Book a hotel in Cairo, Egypt