Crystal Dental is Budapest's premier dental clinic. The clinic is located in downtown Budapest in a modern and friendly environment and offers you the very best in personalized and comprehensive dental care.
From the first screening tests, through traditional and prosthetic dentistry, to any kind of aesthetic treatment you may need, Crystal Dental gives you and your loved ones a promising smile — with excellent restorative and cosmetic treatments. Crystal Dental consists of two separate and fully equipped dental surgery rooms with a panoramic view of the beautiful Elizabeth square. The clinic was designed in a way to ensure your comfort and convenience. All of our surroundings are very comfortable and the rooms are air-conditioned. Our clinic is just one minute walk from the metro. Our dentists are experts in various dental fields, therefore we offer you all services in one place only. There is no need for you to wait at other locations for an x-ray, thus you save time and effort. Crystal Dental is flexible in arranging your appointment and we are well prepared to assist you in all your needs.
World-Class Cosmetic Dentistry
Cosmetic dentistry involves dental procedures with the aim of improving the overall aesthetics of your smile. A beautiful smile can have numerous effects on an individual's self-confidence, self-esteem and personal relationships....
Popular treatments
20 more treatments
Consultations available in:
English, Hungarian
Additional Services
Local Accommodation Assistance, Translator Services
Contact Clinic
SELECT A TREATMENT. GET A FREE QUOTE.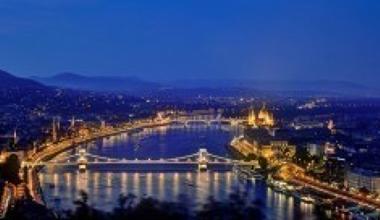 Hungary Travel Tips
Language: Hungarian
Currency: Forint (HUF)
Climate: Average Annual Temp 49 F(9.7 °C)
Capital: Budapest
Major Airport(s): Budapest Ferihegy Airport, Airport Debrecen
Electricity: 230 50Hz (European Plug)
Time Zone: UTC +1
What to See
Situated on both banks of the Danube, Budapest gives way to the intriguing hills of Buda and the wide, methodical concourses of Pest. Budapest is the cultural, political, intellectual, and commercial heart of Hungary. Increasingly, more and more world-class restaurants, bars, shops, and boutiques are entertaining visitors — and with modish individuals embracing every corner of Budapest — it has become a brave new biosphere for holiday and stress-free getaways.
What to Savor
Hungary's capital offers a unique and amazing experience as it it celebrated for its wine and cuisine. The restaurant scene in Budapest is sophisticated and leading to the growth of top gourmet international recognitions, such as Michelin stars and Bib Gourmand qualifications. Explore: Costes Restaurant Hungary's first Michelin star restaurant offers a fusion cuisine of modern international and Hungarian dishes and the culinary experience may be well worth the investment at this elegant restaurant.
Where to Stay
Budapest suppresses the competition with its upscale hotels, restaurants and shops. The city has taken its high-end accommodations to the next level and proven its stance as a renowned leader in hospitality deluxe shops, exclusive restaurants and distinctive spas. Today Budapest is once again home to some of the most distinctive hotels in Europe, including the Wyndham, Four Seasons, Starwood, Boscolo and Mamaison.
Book a hotel in Budapest, Hungary