Take a Virtual Tour of MDental Clinic in Budapest, Hungary.
"Perfect!!! Nothing to say!!!! Very professional dental care and impeccable follow-up. I recommend this clinic." — Christian
The top dental clinic in Budapest, MDental Clinic, proudly offers it's dental treatment in a warm and welcoming environment....
Popular treatments
13 more treatments
Consultations available in:
English
Additional Services
Airport Transfers, Flight Booking Assistance, Hotel to Clinic Transfers, Local Accommodation Assistance, Translator Services
Accreditations
ISO 2008:9001 Certification
Contact Clinic
SELECT A TREATMENT. GET A FREE QUOTE.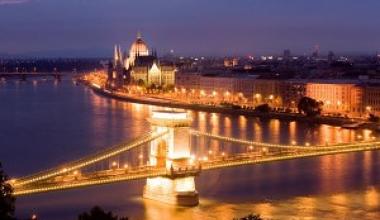 Hungary Travel Tips
Language: Hungarian
Currency: Forint (HUF)
Climate: Average Annual Temp 49 F(9.7 °C)
Capital: Budapest
Major Airport(s): Budapest Ferihegy Airport, Airport Debrecen
Electricity: 230 50Hz (European Plug)
Time Zone: UTC +1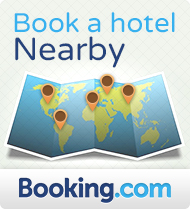 What to See
Budapest's fascinatingly beautiful harmony is primarily due to its geographical location. In geographical descriptions, the Danube – Duna – should primarily mentioned, which crosses through the city from the north-to-south direction, separating the plain Pest from the hilly area of Buda. Perhaps the most picturesque hill of the city is Gellért Hill, with its water fall, the St. Gellért statue and the Citadel, next to which the Liberation Monument attracts attention. The spectacle is unforgettable, but very few places rival Budapest at night, when it is fully illuminated. Beautiful Budapest is the venue of numerous congresses, international meetings, sport competitions and cultural events, with its developed infrastructure, elegant lines of shops and modern hotels, it is justifiably described as one of the most beautiful capitals of the world.
What to Savor
May it be affordable street food, traditional kitchen or fine dining – Budapest is an excellent source of gastronomic pleasures even for the ones who are visiting the city to get dental treatment done. Similarly to the biggest European capitals – Budapest offers a large variety of dining options. Tourists with a moderate budget will easily find the wide range of unique street food stands astonishing. The 5th, 6th and 7th districts are well known for their colourful variety of affordable, yet tasty and filling snacks you'll not be able to find in any other corner of the world. In the past few years, many young startuppers decided to introduce entirely new meals to their customers including sausages in a crusty bread cone, deep fried dough balls with different flavoured sauces and bagel-like pastries stuffed with sweet or savoury fillings. Budapest also offers fine dining options with 5 Michelin star restaurants for the ones with the most refined taste –and a thicker wallet. For the ones who seek the true and authentic Hungarian dishes, we recommend to visit one of the many traditional restaurants in Budapest where they can try the well-known Hungarian goulash, fisherman's soup or a tasty beef stew with dumplings together with some good quality red wine.
Where to Stay
With our partner hotels you can save even more while having treatment at MDental Clinic. We have a few suggestions for accommodation in different categories during your dental treatment, all are located near to our dental clinic. Contact us today!