Opus Dental Specialities is a multispeciality clinic that represents a new era in dentistry. This advanced cosmetic dental clinic boasts of a combination of the latest equipment and an experienced team of dental professionals, led by the chief dentist, Dr. Burzin Khan, to give you the cutting-edge in dentistry.
Opus Dental Specialities is now a completely digital dental clinic and provides a one-stop solution from diagnosis to planning and complete digital workflows in all aspects of dentistry. Our team pioneers in effectively using advanced procedures and innovative technology, and the serene, subtle ambiance ensures to make your dental experience pain-free.
Our goal is to make sure you leave with a smile on your face.
"At Opus Dental Specialities, we constantly strive to improve skills, upgrade technology and effectively create Great Smiles to last a lifetime" — Dr. Burzin Khan for your Smiles Unlimited...!
Why Opus Dental Specialities?
Comprehensive dental care enhanced by skilled professionals
State of the art dental facility with latest cutting edge technology
Pioneers in the field of digital dentistry
Pain-free dental treatments supported by laser technology
Pioneers in immediate implant solutions with "teeth in a day" protocol
Highest levels of sterilization and hygiene
Our team comprises of dynamic dental professionals as well as experienced visiting dental specialists who provide their expertise in fields like - root canal treatments, pediatric dentists and orthodontists....
Popular treatments
24 more treatments
Consultations available in:
English, Arabic
Additional Services
Flight Booking Assistance, Local Accommodation Assistance, Translator Services
Contact Clinic
SELECT A TREATMENT. GET A FREE QUOTE.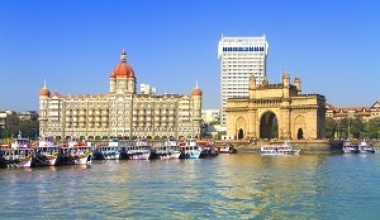 India Travel Tips
Language: Hindi, English
Currency: Indian Rupee (INR)
Climate: Average Temp Summer 104 F (40°C) Winter 59F (15°C)
Capital: New Delhi
Major Airport(s): Delhi Airport
Electricity: 230V 50Hz Indian (Old British)/European plugs
Time Zone: UTC+5.5
What to See
You'll find everything from beaches to picnic spots and Bollywood. Must Visit: Gateway of India, Kala Ghoda, and Banganga Park.
What to Savor
The history of food in Mumbai is closely linked to the growth of this city from a fishing village to megapolis. As wave after wave of immigrants from all over the country came with dreams of gold in their eyes, they brought their culinary treasures with them. The result? A smorgasbord of cooking styles and street food that reflects our cosmopolitanism as much as our carbohydrate-fueled work ethic. Here's a sampling of 40 must-try foods that define Mumbai's food culture, with Muslim, Gujarati, Goan, Coastal, South Indian, Parsi and of course local Maharashtrian influences.
Where to Stay
Mumbai is chock full of hotels, so how do you know which one to choose? The main tourist sites are located in South Mumbai and subsequently, this is where most tourists tend to flock.
Book a hotel in Mumbai, India