Popular treatments
9 more treatments
Consultations available in:
English, Hindi
Additional Services
Local Accommodation Assistance, Translator Services, Flight Booking Assistance, Hotel to Clinic Transfers
Patient Reviews
One of the best dentist Karol Bagh, New Delhi – I am so glad that my friend recommended me to Dr. Mala. She is extremely talented and polite. Dr. Mala is a great cosmetic dentist and one of the best dentist karol bagh, Delhi for sure. I am so happy and obliged to her for correcting my smile. She is denist who is extremely concerned about what her patients' needs. I had a very crooked smile and I felt conscious about smiling in public. I only dreamt of having a smile like that of Bollywood Actress but never thought that one day I will also have a smile like that. Dr. Mala thank you and I truly believe you are one of the most talented and best dentists Karol Bagh, delhi. I would recommend everyone with Dental problems to make a visit at Healthy Smiles Dental Care Centre and consult Dr. Mala.
16-Jul-2016
Best Dental Clinic to get Teeth Whitening– I would like to convey my sincere thanks to Dr. Mala for the excellent teeth whitening dental treatment she has performed on me. It was an extremely satisfactory experience which took less than 60 minutes. I always wanted to get teeth whitening done but wanted to go to the best dental clinic in Delhi for getting this treatment. My friend recommended me to Dr. Mala and I am glad with the dental treatment. Now I feel more confident with my smile without the yellow stains on my teeth. I would recommend Delhi's best dentist, Dr. Mala, to all those who also have yellow stains due to eating a lot of junk food and get rid of those yellow stains on your teeth through teeth whitening dental treatment. Dr. Mala's clinic is the Best Dental Clinic I have ever been too.
16-Jul-2016
I had visited at least 3 other dentists before I went to Dr. Mala with my dental problem. All the other dentists charged me heavily and failed to relieve me of the terrible tooth ache. Dr. Mala's treatment plan was spot on and within 2 visits I was relieved of my pain which others couldn't treat for almost 3 months. She is truly a skilled dentist and I am glad that I found the best dentist for me and my family. I continue to recommend Dr.Mala as the best dentist to all my relatives, friends and others too who are searching for a dentist who goes that extra mile to relieve the patients of their pain.
16-Jul-2016
1 more reviews
Contact Clinic
SELECT A TREATMENT. GET A FREE QUOTE.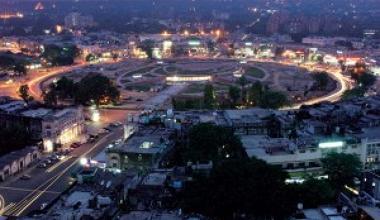 India Travel Tips
Language: Hindi, English
Currency: Indian Rupee (INR)
Climate: Average Temp Summer 104 F (40°C) Winter 59F (15°C)
Capital: New Delhi
Major Airport(s): Delhi Airport
Electricity: 230V 50Hz Indian (Old British)/European plugs
Time Zone: UTC+5.5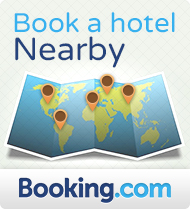 What to See
Delhi is the best place to experience collective history, charming culture, delicious food, spirituality, and a compelling atmosphere. Old Delhi's Mughul glory, Central Delhi's European grandeur, West Delhi's Punjabi opulence, and South Delhi's bars, boutiques, and massive houses—all provide ample opportunity to explore India in fashion.
What to Savor
Delhi is a melting pot of cultures and flavors — ranging from the classic regional dishes of India to the ritual tastes of New Delhi flavor. Chaina Ram is the best place in Delhi to taste every type of traditional Indian sweet-meat you can imagine.
Where to Stay
Explore your options at the Oberoi Hotels and Resorts in New Delhi. The family-run company has 30 properties, mostly within the country but also in locations like Bali, Mauritius and Dubai. These replicas of historical buildings and palaces, all in India, include Udaivilas in Udaipur, Rajvilas in Jaipur, Amarvilas in Agra and Vanyavilas, have a treat for every budget and style.