Within 3 blocks of the US border, Circle Dental Group in Algodones, Mexico, (the Mexican State of Baja California) is perfectly situated for patients visiting from America and Canada. The beautiful landscape of Los Algodones spans mountains and beaches on the Pacific Ocean and Gulf of California.
At the forefront of new advances and practices in dentistry, Circle Dental Group is committed to providing innovation and quality services, all while striving to ensure its patients maintain the best possible oral health and a perfect smile. Managed and directed by expert dental surgeon, Dr. Jorge Jimenez, our team collaborates with other specialists and assistants to offer a full range of dental services.
Top Dental Surgeon in Mexico
Led by Mexico's top dental surgeon, Dr. Jiminez offers a high-standard of service to his patients — providing personal, individual and tailor-made attention. He is highly qualified, undertaking continuing education and certification, including a certificate in advanced periodontics from the prestigious Harvard University.
Dr. Jimenez has been working in Los Algodones, Mexico for over fifteen years. He understands that both quality and good service are two of the most important elements for success. From making sure that the entire staff speaks English to using laboratories that only offer the highest standards of quality and craftsmanship, Dr....
Popular treatments
12 more treatments
Consultations available in:
English, Spanish
Additional Services
Airport Transfers, Hotel to Clinic Transfers, Flight Booking Assistance, Translator Services, Local Accommodation Assistance, Local Tours, Financing Available
Accreditations
Mexican Dental Federation
Patient Reviews
Excellent people and great professionals! Dr. Jorge is a very good dentist and an honest man. He is very simple, down-to-Earth, person, very approachable and convincing. He does not chase a quick buck luck so many dentists and medical doctors in the US. We have seen him four times over a year, and we are glad we met him. His staff members have been the same since a year ago, which means they like him and he treats them well - another indication that he knows how to work with people. By now they all meet us like family, with hand shakes and hugs - very friendly people. Thanks a lot!
17-Jan-2014
I took my mother to get implant dentures with Dr. Jorge Jimenez because my boyfriend's mother was very happy with the work she got done with him. Plus, I found some good reviews for Dr. Jimenez online. He apparently is the only doctor in Los Algodones that has studied at Harvard too and I verified this to be true. Once we arrived to the clinic, immediately we felt a cozy feeling and the staff was very nice. The clinic was spotless including the restroom; I did not expect it to be so nice. I myself did not need any dental work done but they offered me a free cleaning. A friendly young man named "Rigo" did a wonderful job cleaning my teeth. He talked to me a little while he was working and I could tell he was trying to keep me from getting bored. My mother has been so happy with her new dentures, it has changed her life. She says that she wishes she had done it a long time ago. It made all the difference to be in a place where she felt comfortable. We both keep talking about the experience to all our friends when the see my mother's new smile. We thought about going to Tijuana because it is much closer. But the 2-3 hr drive was worth it because Algodones is a lot friendlier and safer. It's a cute little town. Professional, clean, friendly, affordable, what else can you ask for.
03-May-2013
1 more reviews
Contact Clinic
SELECT A TREATMENT. GET A FREE QUOTE.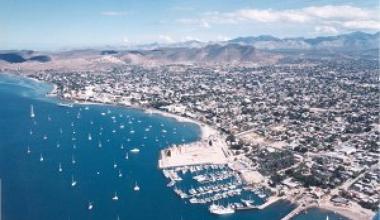 Mexico Travel Tips
Language: Spanish
Currency: Peso (MXN)
Climate: Average Daily Temp 75-82 F (24 to 28 °C)
Capital: Mexico City
Major Airport(s): Mexico City International Airport, General Abelardo L. Rodríguez International Airport
Electricity: 127V 60Hz
Time Zone: UTC −6/Summer UTC −8
What to See
Baja California, the earth's second-longest peninsula, offers you a paradise of mystical experiences. The people are friendly, relaxed and helpful – even in the border towns. Side roads pass through tiny villages and wind drunkenly along the sides of mountains. Do you love the outdoors? Watch the sun disappear into the Pacific or feel the rush of adrenalin as you surf the perfect wave. Take a walk along the colored canyons.
What to Savor
Local dishes commonly available in restaurants include many types of antojitos (Mexican food) such as enchiladas, tacos, burritos with carne machaca (dried meat), and tamales. Take pleasure in fish tacos, a famous dish that will surely surprise your taste buds. Drink local tequilas from the blue agave plant or Sangrita, a spiced fruit punch served in shots.
Where to Stay
Las Cabanas de Loreto is an excellent place to stay when visiting Baja California. The rooms are very exquisitely comfortable with unique regional décor and photographs. There is a great hot tub and pool surrounded by palms. If you fancy a boat, the place is fully equipped with day excursion gear for boat and beach going.
Book a hotel in Los Algodones, Mexico