Having a bright and beaming smile is not always a sign of healthy oral hygiene. To be able to better respond to the patient's case and their expectations, a dentist should not only have extensive knowledge and experience in the field of dentistry and its innovations — but also a sense of refinement and artistry....
Popular treatments
17 more treatments
Consultations available in:
English, Spanish
Additional Services
Local Accommodation Assistance, Flight Booking Assistance, Translator Services
Accreditations
ADA, The Dental Departures Global Patients' Choice Awards
Contact Clinic
SELECT A TREATMENT. GET A FREE QUOTE.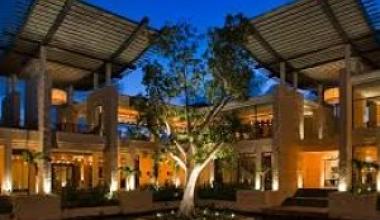 Mexico Travel Tips
Language: Spanish
Currency: Peso (MXN)
Climate: Average Daily Temp 75-82 F (24 to 28 °C)
Capital: Mexico City
Major Airport(s): Mexico City International Airport, General Abelardo L. Rodríguez International Airport
Electricity: 127V 60Hz
Time Zone: UTC −6/Summer UTC −8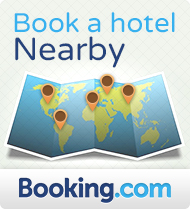 What to See
There is no time for tedium in Mexico, for there is always an activity to do or place to visit. The state of Mexico is well famed for its pastoral beauty, and its archeological remains. Do not lose your chance in contemplating the harmony between the archeological beauty of the five pueblos mágicos recognized by the secretariat of Tourism, when matched with the splendor of the forests.
What to Savor
Embark on an unforgettable culinary experience with the unique and tempting local Mexican dishes: Totopo, in Mexican cuisine, is a flat, round, or triangular corn product similar to a tortilla, that has been toasted, fried or baked, but it may be prepared with nixtamalized corn masa. A taco is a traditional Mexican dish composed of a corn or wheat tortilla folded or rolled around a filling. A taco can be made with a variety of fillings, including beef, pork, chicken, seafood, vegetables and cheese, allowing for great versatility and variety. A taco is generally eaten without utensils and is often accompanied by garnishes such as salsa or chili pepper, avocado or guacamole, cilantro (coriander), tomatoes, onions and lettuce. Pozole is a traditional soup or stew from Mexico, which once had ritual significance. It is made from hominy, with meat, and can be seasoned and garnished with shredded cabbage, Chile peppers, onion, garlic, radishes, avocado, salsa and/or limes. A bolillo is a type of savory bread traditionally made in Mexico.
Where to Stay
Mexico is teeming with variant choices of accommodation that fits any budget: Sheraton Mexico City Maria Isabel Hotel, Holiday Inn Express Mexico Reforma, Hilton Mexico City Santa Fe, Four Seasons Hotel México, D.F.