Take a Look Inside Our Modern Dental Clinic — Tour the Clinic Now
Using advanced cosmetic dental treatments and materials, the top-rated Tijuana dental clinic, I love My Dentist, can make a real difference. The skill, experience, and commitment of our practice — using a unique combination of science and artistry — can literally redesign your smile....
Popular treatments
18 more treatments
Consultations available in:
English, Spanish
Additional Services
Airport Transfers, Flight Booking Assistance, Hotel to Clinic Transfers, Local Accommodation Assistance, Translator Services
Patient Reviews
He is an excellent dentist ..very professional. His clinic is very clean and well equipped. . I went with my husband and kids and we are all pleased. What I really appreciate is the way he treats his patient; he maintain a good relationship and call after couple of days to make sure everything is fine.
03-Oct-2017
I Love My Dentist in Tijuana surpassed my expectations. The service in my opinion is top notice & I would say is the same as some of our better Dentists in the States. In addition to the service I'm someone who enjoys waiting to be seen in the surroundings of an office that has nice interior appointments. Their office looks as if it were designed by Backen & Gillam in the States. I just had a root canal performed and was concerned about undergoing pain. The procedure was painless & believe it or not I can not wait to go back! lol A feeling I never had with any dental office.
28-Sep-2017
I can't speak highly enough of Dr Guevara. I have to admit I was nervous to go to another country but it was more than worth it. Getting high quality services at a "reasonable rate" is unheard of in the Bay Area. I didn't expect such an amazing experience but I am totally going back and I am grateful that I found this office. He even picked me up at the airport!
03-Sep-2017
1 more reviews
Contact Clinic
SELECT A TREATMENT. GET A FREE QUOTE.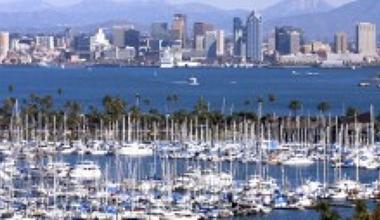 Mexico Travel Tips
Language: Spanish
Currency: Peso (MXN)
Climate: Average Daily Temp 75-82 F (24 to 28 °C)
Capital: Mexico City
Major Airport(s): Mexico City International Airport, General Abelardo L. Rodríguez International Airport
Electricity: 127V 60Hz
Time Zone: UTC −6/Summer UTC −8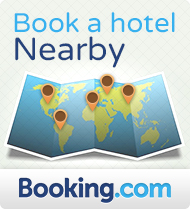 What to See
Tijuana is the touristic and artistic hub of Mexico. It is endowed with breathtaking panoramic views, stunning beaches, a dazzling nightlife, scattered souvenir shops, Museums and Art Galleries. Sites: Tjuana Cultural Center, Amigos del Artes, Museo de Cera.
What to Savor
Be prepared for a quintessential culinary experience while in Tijuana. The city is fraught with deluxe restaurants serving delectable plates. Whether you are intrigued by Asian or Mediterranean dishes, or simply want to discover the rich and spicy aromas of the Mexican food, Tijuana is the right place for you. Best Restaurants in Tijuana: Villa Saverios, La Moresca, Los Arcos Restaurant.
Where to Stay
Tijuana offers accommodation choices suiting every budget and taste: Aqua Rio Hotel, Hotel Pacific, Hotel La Mesa.