When visiting Harub Dental surgery in Oman, patient can expect advanced dental treatments. The dental clinic in Muscat is designed to make you feel confident, comfortable and healthy. The clinic is well-appointed with top equipment to accommodate 8 dental units, utilizing the most advanced technology in the Middle East.
The professional staff is available to assist you with the most complicated dental problems. Backed by years of experience and intensive training, the European and internationally trained staff is the core of quality dental service.
Advanced Dentistry in Oman
The Harub dental team creates smiles for a living. Their commitment and passion to draw a happy smile of patients' faces have earned them the trust of numerous dental patients not only in the Middle East but also from overseas. Harub Dental Clinic stays up on the latest technology and treatment techniques in all phases of cosmetic dentistry in Oman.
Meet Our Dental Surgeon
The team's thorough experience, extensive training and knowledge keep the dental practice on the leading edge of dental tourism. Dr. Harub is one of the most trusted dentists in Oman due to his relentless dedication to making sure your smile is the way you want it while maintaining patient's oral health. He specializes in a comprehensive scope of cosmetic dental treatments pertaining to the diagnosis, treatment planning, rehabilitation and maintenance of the oral function, comfort, appearance. Dr. Harub and his team aim to give you and your loved ones a reason to smile every day.
...
Popular treatments
12 more treatments
Consultations available in:
Arabic, English
Additional Services
Airport Transfers, Translator Services
Patient Reviews
Modern equipment, pleasant and highly trained staff. The best customer care and follow up service I have experience.
20-Sep-2017
Staff were friendly , atmosphere was great, from waiting room To the dental chairs with the latest technology , I had 8 veneers within one week and they look beautiful My husband is going next to see dr Mohammed All in all, other than parking it's a great experience
24-Jul-2014
2 more reviews
Contact Clinic
SELECT A TREATMENT. GET A FREE QUOTE.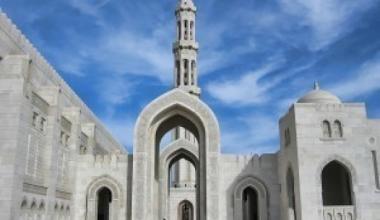 Oman Travel Tips
Language:
Currency:
Climate:
Capital:
Major Airport(s):
Electricity:
Time Zone:
What to See
Grand mosque is a glorious piece of modern Islamic art which was granted as a gift to the nation from Sultan Qaboos to commemorate the 30th year of his reign. The Grand Mosque inspired the founding of a contemporary institute dedicated to advanced Islamic studies with educational facilities and accommodation. The interiors also feature impressive Swarovski crystal chandeliers. The Persian carpet is one of the largest carpets in world (70m x 60m) wide. It took 600 women four years to weave.
What to Savor
Muscat is a Gulf harbor surrounded by sea which makes it a great place to sample fish and sea food flavors. La Mer Seafood combines breathtaking views of the Arabian Sea with mouthwatering foods. Savor the flavors of Oman's best seafood cuisine. The restaurant serves multiple cuisines carefully crafted by food connoisseurs ensuring that everyone feels at home with a fine dining experience.
Where to Stay
Barr Al Jissah Resort & Spa is an oasis of luxury nestled restfully on the Sea of Oman. The deep blue waters of the Sea will capture your senses, leaving out of your breath. The sparkling reflections of the water contrast vividly with grand mountains that cloak the resort and sever as a warm backdrop. Meet spectacular sunrises, stunning sunsets and starry nights when you choose Barr Al Jissah Resort & Spa. Choose from a variety of accommodation types featuring spacious comfort with a chic and functional style: by the pool, overlooking the sea, or in total seclusion.
Book a hotel in Muscat, Oman