"Feeling good is looking good..." — Dr. Melina Franco Fonseca Biodent in Panama City is the first integrative dental clinic in Panama City to offer preventative and restorative treatments with a broad multidisciplinary group of specialists in the various branches of dentistry. As the leading dental center in Panama, we believe in a specialized dental practice that integrates oral health and esthetic concepts. We are also proud to offer patients an integrative perspective on dental care. Here at Biodent, we are highly invested in your oral welfare and offer you quality dental care tailored to your individual needs. You will receive services that soothe your mind and heal your body — including low dose X-rays, computer controlled dental injections that minimize discomfort, and an exceptionally calming enviroment. Your time is valuable for us so we make sure no detail of your care is overlooked.
Our Philosophy — The Biodent Way
Oral health is significant because it is linked to your overall general health. It is scientifically proven that many oral pathologies are related disease states in its early stages and advanced....
Popular treatments
13 more treatments
Consultations available in:
English, Spanish
Additional Services
Airport Transfers, Local Accommodation Assistance, Flight Booking Assistance, Translator Services
Contact Clinic
SELECT A TREATMENT. GET A FREE QUOTE.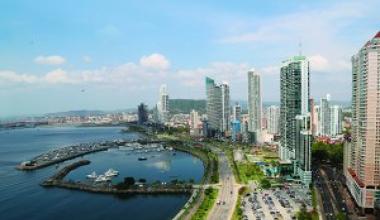 Panama Travel Tips
Language: Spanish, English
Currency: Panamanian Balboa (PAB), US Dollar (USD)
Climate: AVerage Daily Temp 90 F (30-33°C)
Capital: Panama City
Major Airport(s): Tocumen International Airport (PTY)
Electricity: 120V 60Hz
Time Zone: UTC-5
What to See
Panama has become one of Central America's top destinations. Beyond its famous canal, take the opportunity to explore the amazing biological diversity, idyllic islands ringed with coral reefs, and mountain forests filled with exotic birds. Are you excited? Panama City is a vibrant and diverse metropolis with stunning accomodations.
What to Savor
The restaurant scene in Panama City is quite impressive. Get ready to whet your appetite! You can find the top restaurants in the main areas of Casco Viejo, El Cangrejo, Area Bancária, and nearby Calle Uruguay.
Where to Stay
With a gigantic array of hotel selections, Panama City has something for every taste and budget. Casco Viejo has stylish boutique hotels in historic settings, while El Cangrejo and the Area Bancária give you access to modern, grand hotels with plenty of restaurants and nightlife.
Book a hotel in Panama City, Panama