Located in the center of Sousse city, in an ideal, modern and sophisticated location, CHENITI DENTAL CLINIC, is equipped with state-of-the-art equipment to offer you optimal and long-lasting results. No matter what your dental needs are, we spend the time understanding your needs to find the solution that better suits you.
Within a working philosophy, our dental practice covers all dental medicine specialities, such as Adults & Children Dental Care, dental implants, fixed & removable dental prostheses, dental surgery, smile aesthetics, periodontics, teeth whitening and laser-assisted procedures.
Cheniti Dental Clinic is equipped with two dental treatment rooms, an operating room with strict aseptic conditions, a sterilization room designed to meet the highest hygiene standards and a prosthesis laboratory
Our values ​​
Excellence
We are constantly tending to achieve the highest level of performance. This requires hard work and persevering with the quality
Patient-centered care
Our actions are constantly focused on providing excellent patient services in a warm and welcoming environment.
Integrity
We will always support people for doing what is right, and will speak up if we see or hear something that doesn't seem right.
Responsibility
This requires accountability for individual actions and a commitment to giving our very best effort with every patient, every day.
Our offices
WAITING ROOM
Popular treatments
14 more treatments
Consultations available in:
English, French, Arabic
Contact Clinic
SELECT A TREATMENT. GET A FREE QUOTE.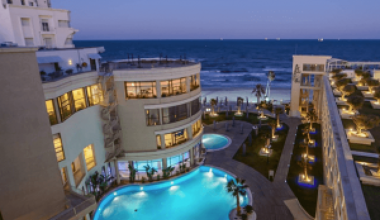 Tunisia Travel Tips
Language: Arabic
Currency: Tunisian Dinar (TND)
Climate: Mild rainy winters/ Hot, dry summers
Capital: Tunis
Major Airport(s): Tunis-Carthage International Airport (TUN), Habib Bourguiba, Skanes-Monastir (MIR)
Electricity: 127-220V 50Hz (European Plug)
Time Zone: UTC +1
What to See
One of Tunisia's most popular holiday resorts, Sousse effortlessly blends resort comforts with historic and cultural things to do - combining the best of both worlds. While the luxury hotels lining the beachside suburb of Port el Kantaoui provide all the sun and sand bliss, the medina district in Sousse's center has more than enough tourist attractions to keep culture vultures happy.
What to Savor
Among many dining places of Sousse each and every guest could choose something special. Dining places of Sousse each and every guest could choose something special.
Where to Stay
Beyond Tunis, Tunisia's coastal resorts draw thousands of sunseekers every year, who come to bask on endless stretches of fine golden sand. There's plenty of accommodation to choose from in the tourist town of Sousse.
Book a hotel in Sousse, Tunisia