Welcome to HF Dental Center in Ankara… our premier dental specialists understand you have put your trust in us; and the primary goal is the dental health of you and your family.
Dental treatments at HF Dental provide the highest quality dental care in a high-technology environment. Using state-of-the-art technology to enhance your experience, dental specialists at HF Dental work diligently to make sure that each and every visit to Turkey's premier dental clinic is a pleasant one.
Offering a comprehensive oral health program, including preventive, cosmetic, and reconstructive dentistry — HF Dental Center is committed to every patient and their oral health needs.
Why Should I Choose HF Dental Center?
HF Dental offers a unique dental experience that is enjoyable, affordable, and most importantly — effective. Combining the right mix of personal care, advanced technology, and continuing education, our team maintains a commitment to our patients in every facet of our practice.
The HF Dental Center is comprised of the top experts in dentistry — accomplished, recognized leaders in the field of Periodontics, Endodontics, Prosthodontics, Orthodontics and General Dentistry.
Whether it's a complex dental implant treatment or a single tooth, the impact of HF Dental is very powerful.
Smile Makeovers in Ankara
If you're considering cosmetic dentistry, dentistry in Ankara is the answer:
Are you reluctant to smile?
Would you like more self-confidence?
Do you want to look your best in social and professional situations?
Are you ready to reverse any dental imperfections you may have?
...
Popular treatments
15 more treatments
Consultations available in:
Turkish, English
Additional Services
Flight Booking Assistance, Local Accommodation Assistance
Accreditations
Estetik Dishekimligi Akademisi Dernegi (EDAD), Turkish Association of Oral and Maxillofacial Surgery (TAOMS), Türk Dishekimleri Birligi (TDB), Nobel Biocare Fellowship Program
Contact Clinic
SELECT A TREATMENT. GET A FREE QUOTE.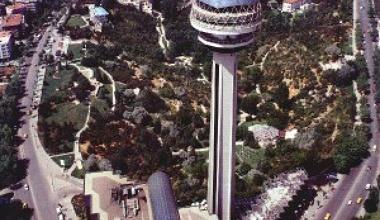 Turkey Travel Tips
Language: Turkish
Currency: Türk Lirası/Turkish Lira (TRY)
Climate: Temperate Mediterranean Climate Hot, dry summers/mild to cool, wet winters
Capital: Ankara
Major Airport(s): Atatürk International Airport, Esenboğa Airport
Electricity: 220V 50Hz (European Plug)
Time Zone: UTC +2
What to See
The heart of the Turkish Republic, Ankara, is the second largest city of Turkey after Istanbul. With bold European influences combined with the ones of the Middle East — Ankara is filled with tempting architecture, delicious food and wine, wild nightlife scene, and a flair for the fashion and arts. Ankara KalesiThis castle overlooks the city from Ulus, the historic district. Within its walls there is a small village with shops and restaurants in wooden beamed houses and the Old Turkish House Museum.Kocatepe MosqueKocatepe Mosque is a huge, white mosque constructed in the late 20th century. The beautiful mosque has four minarets making it visible from almost anywhere in the city of Ankara.
What to Savor
Turkish cuisine is one of the top three cuisines of the world — with a unique and cultural combinations of Europe, Asia, the Middle East and Africa. The natural taste and flavorful ingredients enables Turkey to be at the top of the cuisine world. Meat and fish restaurants are plentiful in Ankara due to its strategic location, Ankara is blessed with a wide variety of daily fish flown in from all parts of the country.
Where to Stay
The capital of Ankara comprises of modernized structures and peaceful accommodations to rest and unwind. With every budget in mind, your preference is key. Ankara gives you a unique presence of boutique hotels, modern hotels, and fashionable hotels located in the heart of the city, only a couple of minutes from most state institutions, ministries and business quarters. The moment you set your foot in front of the hotel, you are on one of the most fashionable streets of Ankara with numerous restaurants and brand shops.
Book a hotel in Ankara, Turkey