"Professional work. Clean and Modern. I had from beginning a good impression." — Andreus M.
As the leading dental group in Europe, DentGroup, we are not an ordinary chain of dental clinics. In a sector quite functional, we refuse to be one of many that increasingly look like one another. We represent the "new generation dentistry". We've set out to become the world's one of the most successful chain of dental clinics. Our primary goal is to make a difference in our patients' lives and change the whole sector forever.
Our expert dental teams offer Orthodontics, Dental Implants, Oral & Maxillofacial Surgery, Prosthodontics, Periodontics, Endodontics, Special Treatments, and Pedodontics. We help kids, teens, adults and seniors smile to life with confidence, empowering them to change their world. We know… how a tiny touch on a single tooth can lead to a huge smile and how a smile can unleash one's full potential to change his or her life; be it a new job, a new girlfriend, a long deserved promotion or a role in a school play... every single day. This is the mentality we come to work with. This is exactly why we sit in our units with so much passion and motivation. This is why we're different, and, why we're the changing face of our sector. Because, we're not only treating our patients' teeth, we're also touching their lives for the better.
New Generation Dentistry in Turkey
DentGroup was established with the mission of "New Generation Dentistry" in Istanbul, 2006....
Popular treatments
13 more treatments
Consultations available in:
English, Arabic, French
Additional Services
Airport Transfers, Flight Booking Assistance, Hotel Reservations, Hotel to Clinic Transfers, Local Accommodation Assistance, Translator Services
Patient Reviews
9 more reviews
Contact Clinic
SELECT A TREATMENT. GET A FREE QUOTE.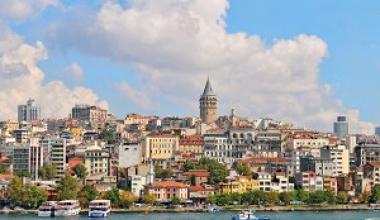 Turkey Travel Tips
Language: Turkish
Currency: Türk Lirası/Turkish Lira (TRY)
Climate: Temperate Mediterranean Climate Hot, dry summers/mild to cool, wet winters
Capital: Ankara
Major Airport(s): Atatürk International Airport, Esenboğa Airport
Electricity: 220V 50Hz (European Plug)
Time Zone: UTC +2
What to See
Planning on having dental work in Istanbul? Plan on some serious sightseeing — with visits to Topkapı Palace and the Hagia Sophia, plus a wide array of other museums, shops, restaurants and activities. Love the outdoors? Opt for a Bosphorus boat tour. These scenic cruises chug along the straits, taking in highlights such as the 15th-century Rumeli Hisarı fort and the pretty waterside village of Arnavutköy.
What to Savor
Something for everyone! Denoted as one of the world's largest cities — Istanbul amasses over 14 million people and generously offers thousands of specialties, like boza (a fermented millet drink). Essentially a grilled cheese sandwich enriched with slivers of beef tongue, 'dilli kaşarlı tost' falls into Istanbul's category of favorite snacks. Turkey will also leave you pickled — as pickles are a beloved feature of the city's cuisine. 'Balık-ekmek' — made of fish-bread, is a cheap sandwich composed of grilled fish, onions, tomato, and lettuce.
Where to Stay
The main areas to stay in Istanbul are undoubtedly the Taksim area in New City and Sultanahmet on the western side of the city. Sultanahmet is great for sightseeing but New City has the best of both worlds — Sights and Istanbul's nightlife. Golden Horn district is also a amazingly coastal place to enlighten your trip with Turkish culture.
Book a hotel in Istanbul, Turkey