The Plastic Surgery Clinic of Dr. Gerardo García Navarro and Dr. Mario J. García Pintor, who have over 30 years' experience in the field, specialize in plastic, aesthetic and reconstructive surgery.
Our clinic in Buenos Aires consists of a multidisciplinary medical team which includes, among other professionals, surgeons specialized in surgical and non-surgical techniques intended for the enhancement and rejuvenation of appearance, upon the basis of the latest proven techniques and of the latest generation technology.
Hair Restoration in Buenos Aires
Hair Micro Implant consists of removing from the occipital (back) areas a strip of scalp, out of which all micro implants are extracted under magnifying glasses or microscope. Hair transplant surgery is most frequent in bald men, but it is also practiced in women with baldness or with low hair density. The surgery takes about 4 hours.
It is completed with local anesthesia and possibly sedation if the patient so requires. Hair restoration may also be used for eyebrows, temples and scarred tissues, such as, post-burn scars.
Expert Hair Loss Surgeons in Argentina
When it comes to your looks — and your confidence, don't settle for anything less than what you feel is best for you. The experience and qualifications of the team in Argentina place them among the top hair loss surgeons in the world.
Unlike any other hair restoration clinic in the world, Dr. Gerardo García Navarro and Dr. Mario J. García Pintor, lead a team of specialists who are highly qualified to provide both medical and surgical solutions to hair loss.
...
Popular treatments
Consultations available in:
English, Spanish
Additional Services
Local Accommodation Assistance, Translator Services
Contact Clinic
SELECT A TREATMENT. GET A FREE QUOTE.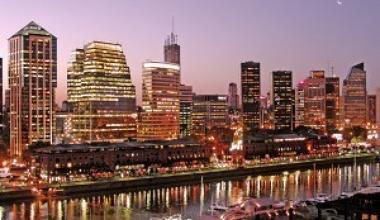 Argentina Travel Tips
Language: Spanish
Currency: Argentina Peso (ARS)
Climate: Summer 76 F (23°C), Winter 46 F (8°C)
Capital: Buenos Aires
Major Airport(s): Ezeiza Ministro Pistarini (EZE)
Electricity: 220V, 50Hz
Time Zone: GMT -3
What to See
Buenos Aires — is the tantalizing birthplace of the tango. The city is captivating, seductive and bustling with excited energy. Enjoy the atmospheric old neighborhoods with grand buildings, romantic restaurants and riveting nightlife entertainment. Explore Buenos Aires' European heritage is throughout the city — impressive architecture, sweetened boulevards and parks.
What to Savor
Buenos Aires is home to the contemporary Andean cuisine and provocatively delicious tapas. Do you love beef? You are in the right place. Not only can you enjoy the rush of the city, Buenos Aires gives you alluring tastes of the international food scene. Buenos Aires offers three things modern cuisine, diverse cultural influences, and highly culinary aspirations.
Where to Stay
In Buenos Aires, European elegance collides with Latin American energy and style to create hotels that both reflect and enhance the identity of Buenos Aires. Jaw-dropping luxury hotels to intimate boutique hotels are everywhere. Hotel owners and their staffs are eager to please you with world-class services and affordability.
Book a hotel in Buenos Aires, Argentina