As one of the most experienced weight loss and hair transplantation clinics in Lebanon, Advanced BMI Lebanon – Hair Transplant is composed of highly trained and qualified professionals who are committed to giving you a better life. The team at Advanced BMI believes that when performed properly, by skilled and artistic surgeons, modern follicular unit hair transplants can have dramatic results — not only restoring their hair, but giving patients back their lives and dignity.
Hair Transplant Surgery in Lebanon
When we move hair from the sides or back of the head where the hair is permanent and then transplant this where the area of the head has thinning or balding hair (alopecia), we call this hair transplant.
Once the hair has been transplanted it will continue to grow for the rest of this person's life. This is the best proved treatment for alopecia. Dr. Bernstein created the publication "Follicular Transplantation" in 1995 and this has been the basis for alopecia treatment by hair transplant ever since. When natural hair is used to transplant, it produces the best results. The hair transplanted are follicular units, which are made up of 1 to 4 hairs from the scalp. It takes skill to remove these units from the scalp of the donor and to make sure they are placed on the scalp of the patient in a way that's aesthetically pleasing so the hair looks the way it should on the head.
Types of Hair Transplants
There are two main ways to get hair from the donor scalp. FUT or Follicular Unit Transplantation is the more traditional method used....
Popular treatments
1 more treatments
Consultations available in:
English, Arabic, French
Additional Services
Local Accommodation Assistance, Flight Booking Assistance, Translator Services
Contact Clinic
SELECT A TREATMENT. GET A FREE QUOTE.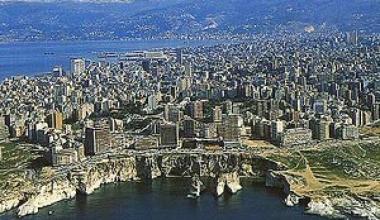 Lebanon Travel Tips
Language: Arabic, French
Currency: Lebanese pound (LBP)
Climate: Average Temp Summer 68-86 F (20-30°C) Winter 55 F (13°C)
Capital: Beirut
Major Airport(s): Beirut International Airport (BEY)
Electricity: 110-220V 50Hz (European and UK plugs)
Time Zone: UTC +2
What to See
Take a stroll through the Beirut Central District (Solidere) and marvel at the most elegant downtown in the world. Along the way, discover the recently uncovered ancient Roman ruins that were left exposed. Then, enjoy coffee and sweets at one of Beirut's many Parisian-style sidewalk cafés. Shop at one of Beirut's unique artisan shops, selling high-quality Lebanese hand-crafts, or look for trendy fashions along Rue Hamra, Verdun Street, or at one of the chic shopping malls.
What to Savor
Dine at one of Beirut's world-class restaurants, and then party the night away at one or several of the many hip nightclubs. After dinner, test your luck at the Hippodrome Du Parc De Beyrouth (Beirut Horse Racing) or the luxurious Casino du Liban.
Where to Stay
Lebanon has a large hotel capacity, including a number of outstanding luxury establishments. There are also many small, well-run hostels, as well as furnished apartments, which offer self-service facilities.
Book a hotel in Beirut, Lebanon