Marrakech is individually the most important of Morocco's four former imperial cities — and is home to one of the best hair transplant clinics across the globe.
Dr. Aboufirass Abdellatif Hair Transplant team is a multi-talented group of board certified hair transplant specialists devoted to hair restoration. Led by world-renowned surgeon, Dr. Aboufirass, the clinic provides pioneering work in Follicular Unit Transplantation (FUT), Follicular Unit Extraction (FUE), Eyebrow Transplants and Scalp MicroPigmentation (SMP).
Devoted to using state-of-the-art hair loss procedures, the team of Dr. Alboufirass provides the most personalized care and affordable treatments.
Hair Transplant Surgery in Morocco
Hair transplant surgery in Morocco is a technique that allows you to have the full, natural hair you desire. The surgery is on an outpatient basis with local anesthesia — without pain or the need for shaving.
A dressing is placed on the patient for 24 hours to 48 hours following the surgery. Each situation is customized to provide the appropriate after-care according to the team's latest medical knowledge.
Hair transplantation Morocco is centered around the fact that the hair follicles in the back and sides of the head have particularities, as they are generally hair does not fall, so some can be moved to the front and middle of the head, thus growing naturally and not falling....
Popular treatments
3 more treatments
Consultations available in:
English, French, Arabic
Additional Services
Local Accommodation Assistance, Translator Services
Contact Clinic
SELECT A TREATMENT. GET A FREE QUOTE.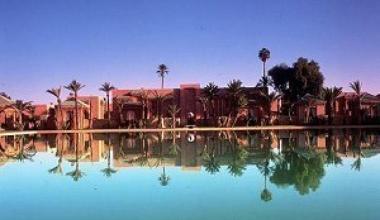 Morocco Travel Tips
Language: Arabic, Berber
Currency: Moroccan Dirham
Climate: Warm
Capital: Rabat
Major Airport(s): Mohammed V International (CMN)
Electricity: 220V
Time Zone: WET (UTC+0) WEST (UTC+1)
What to See
Marrakech is a major city in the northwest African nation of Morocco. It is the third largest city in the country. Visitors are compelled by the haven of luxury and pleasure that gives Moroccan treasures a new name. The city will penetrate deep into the soul.
What to Savor
A delicious and savory treat, Morocco is filled with delightful local specialties and menus filled with varied dishes and refined international and Moroccan flavors. Enjoy the unsurpassed pleasures of fresh, seasonal products in Marrakech. Extremely warm and friendly restaurants offer an extensive menu of favorite drinks and an environment of relaxation.
Where to Stay
The hotels in Morocco offer comfort, luxury and all the amenities of extravagant hotels while keeping it affordable. No matter what reason you have for traveling — pleasure or business — visitors can explore the extreme comfort and personalized services at each hotel. With a Moroccan flair, the hotels modernism and highlight harmony and multiculturalism.
Book a hotel in Marrakech, Morocco