FORHAIR Hair Transplant Korea is one of the top Hair loss treatment medical center in the world:
•Numerous Global Award winning FUE specialized clinic.
•Only 1 surgery a day and provide the most satisfying and premium service.
•Patented surgical tool with 100% manual technique.
•High engraftment rate + low follicle damage ( before/after photos will prove )
•Little or no scarring
•Quick Recovery
•More natural hairline
•Surgery Warranty.
3 clinics in Seoul, Daegu and Busan provide the highest quality hair restoration/ hair transplant treatments with highly experienced staff and medical team. As the leading clinic for hair loss treatments in Korea, numerous Korean celebrities have visited our clinic to maximize their appearance with our treatments. Plus, we are designated hospital by the Korean Model Association.
We specialize in performing FUE (Follicular Unit Extraction) Hair Transplantation Surgery performing all our treatments using our exclusive CIT® (Cole Isolation Technique), a technique recognized internationally as one of the leading techniques in FUE surgery.
The use of our CIT® surgery method which uses the manual punching method to collect donor follicles and the SLIT method to transplant the grafts enables us to perform hair transplantation with minimal damage to follicles increasing the total graft success rate whilst minimizing the pain and discomfort experienced during surgery....
Popular treatments
Consultations available in:
Korean, English
Additional Services
Airport Transfers, Local Accommodation Assistance, Translator Services
Accreditations
ISHRS – International Society of Hair Restoration Surgery, ESHRS – European Society of Hair Restoration Surgery, ASHRS – American Society of Hair Restoration Surgery, AAHRS – Asian Association of Hair Restoration Surgery, ABHRS – American Board of Hair Restoration Surgery, AACS – American Academy of Cosmetic Surgery, IAHRS – International Alliance of Hair Restoration Surgeons
Patient Reviews
I was always concerned about my wide forehead since my childhood years. I was introduced to Forhair clinic by a friend of mine who already had her surgery few months prior. I did some research and decided to have my surgery at the clinic after reading that the clinic is recommended by other surgeons. My whole experience at Forhair was amazing starting with the consultations. The consulting manager explained even the smallest details and Dr. Ryu was very friendly and professional during consultation and my surgery. I had CIT(Box-Cut) surgery to lower my hairline. I was able to disguise the shaved area with my remaining hair so I was able to return to my normal life as usual after 2~3 days. The surgery started at 9AM and finished at 6PM. I was entertained throughout the surgery process with their TV system which allowed me to watch movies and past TV shows on demand. The Korean TV shows which did not have subtitles was a blow but nevertheless the experience wasn't as daunting as I thought it would be.
20-Feb-2019
I had 2 surgeries over a year and a half period. Both went well with little discomfort, stress, or another issue. Honestly, one of the biggest issues for me was not being able to wash my hair for several days! Also, I had to sleep in one position for a few nights, but this recovery time passes quickly. I went from semi-serious balding in the front and crown to a pretty nice, full head of hair. The doctors and staff were great. Thanks for outstanding results! Overall, Forhair provided excellent service. They explained the process, answered my questions, and were there with me every step of the way. I would highly recommend them if you're considering this procedure. It's a difficult decision to make, but Forhair made it much easier. So far I am happy with my progress and I can't wait till all my transplanted hair grows and I have my complete hairline.
20-Feb-2019
I am a 32 year old working male who had hair loss problem on the crown and the hairline. I had my consultation and surgery 7 months ago. When I was in my 20s, I never dreamed in a million years that I would have a problem with losing my hair! However, I started noticing the recession of my hairline in my mid 20s and by the time I reached 30 my crown was also thinning. I think my irregular life style with drinking, smoking and high stress level contributed to my hair loss and I decided to do something because I was getting more and more depressed. After doing a lot of research and visiting different clinics for consultations, I decided to have my surgery at FORHAIR. If someone was to ask me what 3 things in my life that I am most proud of, I can confidently say that one of them is finding the courage to visit and have my hair restoration surgery at FORHAIR. This is because my years of stress and agony were completely solved with this one investment. Hair loss sufferers don't be shy! I strongly recommend that you intervene and restore your hair to its former glory.
20-Feb-2019
2 more reviews
Contact Clinic
SELECT A TREATMENT. GET A FREE QUOTE.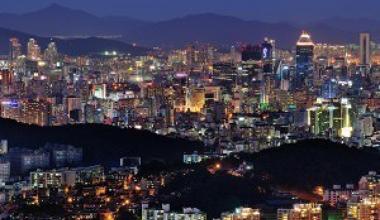 South Korea Travel Tips
Language: Korean
Currency: South Korean won ₩
Climate: humid continental climate - humid subtropical climate
Capital: Seoul
Major Airport(s): Gimpo International Airport, Incheon International Airport
Electricity: 220V/60 Hz, CEE 7/7 sockets
Time Zone: Korea Standard Time (UTC+9)
What to See
South Korea offers visitors a unique and beautiful landscape to explore. The capital of Korea is Seoul, which celebrates over 600 years of history. It is the heart of Korea's culture and education as well as politics and economics. Seoul boasts many historic sites like Gyeongbokgung and Changdeokgung Palaces, and a flavor of traditional culture in Bukchon Hanok Village, Insa-dong, and Namdaemun Market. Be sure to visit the entertainment districts of Myeongdong and Apgujeong, and Asia's largest underground shopping center COEX Mall. The Hangang River, which runs through the center of the city, is also a distinctive landscape of Seoul.
What to Savor
South Korea is renowned for its traditional and spicy kimchi, bibimbap — that is a cooked-at-the-table barbecue. From fusion to pork to a more decorated plate, South Korea provides a taste for every palate. Dishes sure to delight — Spicy Fried Chicken and Stuffed Peppers at Hanchu Fried Chicken, Kimchi Carnitas Fries at Vatos Urban Tacos, and Braised Pigs' Feet.
Where to Stay
Seoul offers world-class hotel resorts, affordable guesthouses, and traditional Hanok lodging. With lavish accommodations right at your fingertips, there are a number of large-scale resorts and upscale villa offering swimming pools, spas, golf ranges, and yachting adventures. The Grand Hyatt Seoul is located in the heart of South Korea's capital city and is set on the historic Mount Namsan amid 18 acres of waterfalls and landscaped gardens.
Book a hotel in Seoul, South Korea