"I understand beauty as a consequence of various elements that intertwine like drops, and a basic requirement of obtaining it is to feel." — Dr. Franciso Gomez Leon
Why are we the leading hair transplant center in Spain? Our state-of-the-art surgical facility in Barcelona is dedicated to providing the most natural, permanent hair restoration results to both men and women, with an emphasis on artistic concepts, patient comfort, and natural, permanent results. Founder and Director, Dr. Francisco Gomez, is Barcelona's top surgeon in the field of hair restoration surgery.
Hair Transplant Center of Dr. Francisco Gomez Leon
Combining his talents with pure driven passion to help individuals overcome hair loss, and over a decade of experience in the field of hair transplantation, Dr. Gomez's primary focus is to advance the art and science of hair restoration.
Our VIEWSpecialized medical consultation with a major social commitment, offering services of high quality and updated. Our MISSIONHigh professional development in the area of Aesthetic Medicine, Antiaging, Hair Transplantation and Sports Medicine,with a human approach, plus an individualized treatment. Our VALUESCommitment and empathy with the patient to achieve the best possible result in the treatment, with a wide view in the pursuit of beauty and harmony.Ethics in drawing realistic goals to achieve in treatments performed.The constant pursuit of academic and human excellence.The approach to achievement.
...
Popular treatments
4 more treatments
Consultations available in:
English, Spanish
Additional Services
Local Accommodation Assistance, Hotel to Clinic Transfers, Translator Services
Contact Clinic
SELECT A TREATMENT. GET A FREE QUOTE.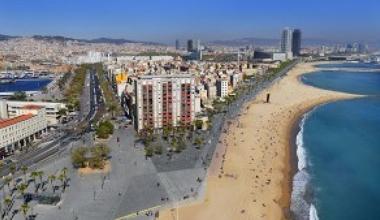 Spain Travel Tips
Language: Castilian Spanish, Catalan
Currency: Euro (EUR)
Climate: Average Temp 68 F (20°C)
Capital: Madrid
Major Airport(s): Madrid Airport, Barcelona Airport
Electricity: 230V 50Hz (European Plug)
Time Zone: UTC + 1
What to See
With its cosmopolitan feel, peaceful atmosphere, breathtaking architecture, and fantastic cuisine, not to mention its unbeatable climate, Barcelona is the 'must visit' city. Visit Barcelona for its gorgeous beaches and eclectic nightlife, plus it has some of the best seafood in all of Europe.
What to Savor
In 2015, Barcelona boasted over 20 Michelin star restaurants who were awarded either one or two stars, enabling the Catalan capital to maintain its standing as Spain's most famed city to whet your appetite. In addition to outstanding high-end eateries, the city offers casual venues for every budget.
Where to Stay
Barcelona has accomodations for each and every visitor budget. While it's tough to pass up the beachfront views, the city center offers charming, luxurious style hotels.
Book a hotel in Barcelona, Spain