Hair Transplant Surgery Tunisia
It takes compassion, commitment and expertise to build a world-class hair transplant practice. Case in point: Dr. Hedi Belajouza is re-defining hair restoration treatment by offering artistic skills, state-of-the-art technology and a highly skilled professional team backing him up....
Popular treatments
2 more treatments
Consultations available in:
Arabic, English, French
Additional Services
Airport Transfers, Translator Services
Patient Reviews
J'ai été opéré par le Docteur Hédi Belajouza le 08 et 09 novembre 2018 , Et je confirme que c'est un excellent praticien, très professionnel, vraiment proche et a l'écoute de ses patients et surtout très accueillant . IL prend le temps d'expliquer et de répondre a toutes les questions. Le jour de l'opération le docteur et son équipe mon vraiment mis dans les meilleures conditions, pour que ma greffe se passe de la meilleure des façons. Je ne regrette absolument pas de m'être fait greffé par cet excellent Docteur et je le remercie lui, ainsi que toutes son équipe, pour les bons moments passé en leurs compagnies.
14-Nov-2018
Bonjour docteur Belajouza Je suis Monsieur Mejri Vous m'avez opéré le 2 août d'une greffe de barbe et je vous envoie quelques photos. Ma barbe est presque à 100% complète. Merci beaucoup, vous avez fait un bon travail et les infirmières aussi. Je ne vous oublie pas et la prochaine fois que je viens à Sousse je passe vous voir. Je vous souhaite de bonnes fêtes de fin d'année à vous et à votre famille, ainsi qu'à votre équipe
21-Dec-2017
Je remerci toute l'equipe du Dr hedi belajouza pour l'acceuil et la prise en charge.l'intervention c bien passe',le Dr est efficace et professionnel.apres 2mois d'intervention mes cheveux repoussent et je me sent mieux. Merci
25-May-2017
3 more reviews
Contact Clinic
SELECT A TREATMENT. GET A FREE QUOTE.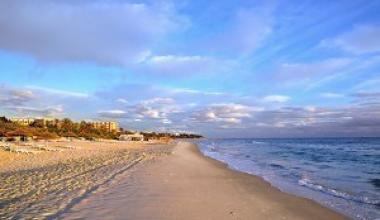 Tunisia Travel Tips
Language: Arabic
Currency: Tunisian Dinar (TND)
Climate: Mild rainy winters/ Hot, dry summers
Capital: Tunis
Major Airport(s): Tunis-Carthage International Airport (TUN), Habib Bourguiba, Skanes-Monastir (MIR)
Electricity: 127-220V 50Hz (European Plug)
Time Zone: UTC +1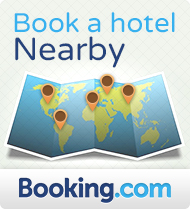 What to See
Souk Quarter is located to the south of the Ribat in Sousse, which runs past the Great Mosque to the west side of the Medina. The beginning of the large souk quarter, partly roofed over, marks a scene of busy and bustling activity with all the atmosphere of the orient.
What to Savor
Looking for a fancy place to dine? Le Guepard restaurant in Sousse is an ideal place to enjoy a sumptuous meal in plush setting. The restaurant is famous for its extensive wine list and international cuisine.
Where to Stay
Iberostar Diar El Andalous is located in the charming town of Sousse, an all-inclusive Port El Kantaoui hotel, hugged by verdant gardens and right on the beach. The hotel offers an impeccable service and has a variety of entertainment options for the entire family, making it an ideal choice for an unforgettable vacation in Tunisia.