At Dubai Cosmetic Surgery, we intend to help people facing hair loss with the best and latest permanent hair restoration procedures available. Our core values are based on a set of beliefs which put our clients first through helping them realize their dream of achieving their aesthetic goals. We take pride in our team of world renowned board certified plastic surgeons, who are extremely experienced and innovative in hair restoration.
In order to provide the best hair restoration techniques, at Dubai Cosmetic Surgery we strive to push beyond medical norms by investing in the latest technologies and treatments so as to continue being the leader in hair transplant within the region and beyond.
Hair Transplant in Dubai
Specializing in Complete Hair Restoration for Men and Women — of all hair types and textures, Dubai Cosmetic Surgery is committed to bringing you the latest methods and developments in the field of Cosmetic Surgery and Hair Transplant. Offering both, FUE and FUT methods, the demand for Hair transplant in Dubai is increasingly on the rise....
Popular treatments
Consultations available in:
English, Arabic, French
Additional Services
Flight Booking Assistance, Local Accommodation Assistance
Accreditations
American Society of Plastic Surgeons (ASPS), International Society of Aesthetic Plastic Surgery (ISAPS), International Confederation for Plastic, Reconstructive and Aesthetic Surgery (IPRAS), Emirate Medical Association (EMA)
Contact Clinic
SELECT A TREATMENT. GET A FREE QUOTE.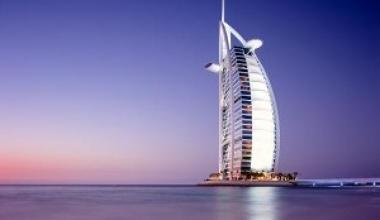 United Arab Emirates Travel Tips
Language: Arabic
Currency: UAE Dirham, dhs (AED)
Climate: Summer 104 F (40°C), Winter 75 F (24°C)
Capital: Abu Dhabi
Major Airport(s): Dubai International Airport, Abu Dhabi International Airport
Electricity: European Two-Pin 220V 50Hz
Time Zone: UTC +4
Calling Code: 1199
What to See
While the practice of medical tourism is not an innovation of our modern age, the trend in Dubai has been gaining an unprecedented momentum over the last few decades due, of course, to increasing traveling and communication efficiency of the age. Dubai is situated on the golden sandy coastline of the Arabian Gulf, and has the aptitude to satisfy the needs demanding holidaymakers. Explore the Bur Dubai, Deira, and the Jumeirah Beach.
What to Savor
The latest favorites in Dubai consist of open kitchens and cooking stations, and assorted restaurants where you can find the best of Japanese, Italian, and Lebanese dishes. With the top restaurants awaiting you in the United Arab Emirates, dining out has never been more exciting. Dining out is a major pastime of locals, residents and visitors, and the restaurant scene has never been as varied and exciting as it is right now. Find your way to Shabestan, Bateel, and the famed Rhodes Mezzanine.
Where to Stay
With Dubai consistently proving itself as the world's most luxurious travel destination, visitors have an array of options — from budget hotels to international chain hotels and lavish resorts. Explore the Park Hyatt Dubai, Grosvenor House, or the world-class Burj Al Arab — set in a sail-shaped creative structure.
Book a hotel in Dubai, United Arab Emirates