Florida Medical Tourism has dedicated powerful resources to establish a state-of-the-art cardiac care center that is now one of the most progressive heart centers in Florida, leading the region in research and cardiac care.
The leading edge technology and advanced facilities enable the team of cardiovascular specialists to deliver a full spectrum of heart care treatments.From inventive diagnostic techniques, to a wide range of minimally invasive methods, procedures offered at the facility are designed to allow heart surgeons in Florida to treat the problem with reduced pain, minimal scarring and less recovery time.
Dr. Adel Eldin a world renowned heart doctor operating in Florida, USA and offers the best in cardiac care. His well-trained staff always makes sure that your every need is met. They always put your heart health first.
The doctor believes that patients deserve to have the information needed to make healthy choices about their heart care.
Choosing a heart physician is an important and crucial decision. That's why Dr. Eldin and his team make every effort to ensure that your visit is as comfortable and pleasant as possible.
They are further committed to offering each individual the highest quality medical care.
The heart care facility in Florida encompasses a complete range of cardiovascular services, groundbreaking research and advanced technologies.
...
Popular treatments
Consultations available in:
English, Arabic
Additional Services
Airport Transfers, Assistance for Disabled Patients, Hotel to Clinic Transfers, Translator Services, Hotel to Clinic Transfers
Accreditations
Certificate of Accreditation from the Inter-societal Commission, Accreditation of Echocardiography Laboratories, The First Humanitarian Award from Hospital Corporation of America, A Patriot of the Year award from the Help Hospitalization Veterans Organization
Contact Clinic
SELECT A TREATMENT. GET A FREE QUOTE.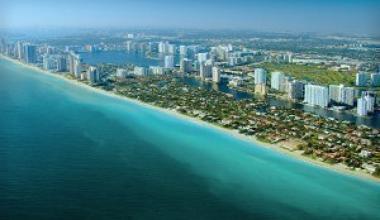 USA Travel Tips
Language: English
Currency: US Dollar
Climate: Temperate Climate/Varies by Region
Capital: Washington, D.C.
Major Airport(s): ***
Electricity: 120V 60Hz
Time Zone: UTC -4 to UTC -10
What to See
There is more to Florida than blue sky horizons. Visit quaint, little towns like Apalachicola or a cosmopolitan metropolis like Miami.Florida is home to thousands of acres of wilderness, such as Calm Pass County Park in downtown Naples to Everglades National Park, covering the state's southern tip.Sun-kissed beaches await visitors in the Panhandle, Sanibel and Captiva Islands. Or Soak up fruity cocktails and swaying palm trees in the southern islands of the Florida Keys.
What to Savor
Devour an intoxicating blend of flavors when dining in Florida, combining Caribbean and Latin flavors with a local Florida twist. Drink freshly squeezed juice or stop by stands at roadside for a bag of tangerines.Don't miss out of juicy fruits and veggies like avocado, star fruit, coconut, Key lime, kumquat, and passion fruit. Pack a punch of seafood flavors like spiny lobster and stone crabs.
Where to Stay
Alexander All-Suite Luxury Hotel is located a few miles from the buzzing South Beach offering an abundant world of luxury.The suites are spacious one and two bedroom apartments with private balconies overlooking arresting views of the Atlantic Ocean and Miami's Intracoastal Waterway.
Book a hotel in Brooksville, Florida, USA