Call Us
North Cyprus: +90 533 885 4222
UK Patients: +44 203 389 7633
Landline: +90 392 225 8410
E-mail Us: [email protected]
Reach Your Dreams of Parenthood with euroCARE.
Fertility treatment is an intensive process that requires sensitivity and an understanding of the physical and emotional aspects of every patient's journey....
Popular treatments
22 more treatments
Consultations available in:
Turkish, English, German, Arabic, French,
Additional Services
Airport Transfers, Hotel Reservations, Flight Booking Assistance, Local Accommodation Assistance, Translator Services
Patient Reviews
Guten Morgen Jasmin Es ist so schön und wir sind so glücklich 🥰 wir sind zu viert Lena 1950 Gramm und Lorenz 2050 Gramm sind da. 09.01.2019 19 Uhr Es geht uns gut
10-Jan-2019
Liebe Frau Pade! Der Bluttest war positiv, auch der Schwangerschaftstest! Ich habe Ihre Quote nicht gebrochen😊Wir sind sehr glücklich, dürfen uns aber nicht zu viel /früh freuen, da in den nächsten Wochen ja noch ein Abgang möglich ist... Wir hoffen und wünschen uns, dass die Schwangerschaft so bleibt und bedanken uns bei Herrn Dr Armağan Ulubaş und Ihnen, wie auch dem kompletten Team recht herzlich und voller Dankbarkeit
13-Sep-2018
A. und V. S., Deutschland
Hallo Yasmin, ich hoffe es geht dir gut 😊 Wollte dir Bescheid sagen, wir waren heute beim Arzt und die Schwangerschaft ist jetzt bestätigt. Laut Ärztin ist Sie 5plus2 und es ist ein Kind. Die haben uns heute auch gleich den Mutterpass gegeben. Ich weiß garnicht wie ich dir Danken soll, vielen Dank für alles und ich werde mich auf jeden Fall bei dir melden. 1000000000 Dank nochmal für deine Hilfe und dafür das du immer da warst ! 🙏🙏🙏🙏🙏🙏 A. und V. S., Deutschland
25-Jun-2018
41 more reviews
Contact Clinic
SELECT A TREATMENT. GET A FREE QUOTE.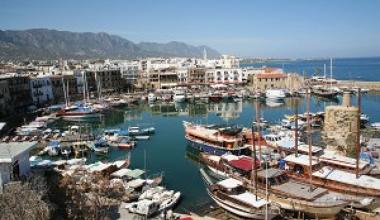 Cyprus Travel Tips
Language: Greek, Turkish
Currency: TRY (Turkish Lira)
Climate: Average Temp 86 F (30° C)
Capital: Nicosia
Major Airport(s): Larnaca International Airport (LCA), Ercan Airport (ECN)
Electricity: 240V/50Hz (UK plug)
Time Zone: UTC +2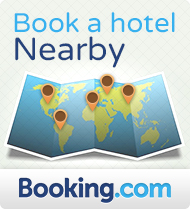 What to See
Traveling to North Cyprus gives you access to — relaxing moments on astonishing golden beaches, thrilling watersports adventures, and tours of the beautiful countryside in the Karpaz Peninsula, glorious mountains covered in shady pines forests, or exploration on foot of the historic castles.
What to Savor
Wining and dining doesn't really get any more perfect than it does at the Kyrenia harbourside. You get a real feel of the culture and history of the island at the harbour area, which was the brainchild of the ancient Venetian settlers.
Where to Stay
During your IVF treatment in North Cyprus it is important that you feel relaxed and comfortable. Therefore, we have partnered with the best hotels in the region to give our patients the best value and comfort possible. Our team is available to help you find the most suitable accomodations for you.