Call Us
North Cyprus: +90 533 885 4222
UK Patients: +44 203 389 7633
Landline: +90 392 225 8410
E-mail Us: [email protected]
Reach Your Dreams of Parenthood with euroCARE.
Fertility treatment is an intensive process that requires sensitivity and an understanding of the physical and emotional aspects of every patient's journey....
Popular treatments
22 more treatments
Consultations available in:
Turkish, English, German, Arabic, French,
Additional Services
Airport Transfers, Hotel Reservations, Flight Booking Assistance, Local Accommodation Assistance, Translator Services
Patient Reviews
تحية خالصة لجميع أعضاء مصحة يورو كير على رأسهم الطبيب، وتحية تقدير واحترام خاصة للأخت هناء صراحة على خدماتها. هذه الإنسانة الرائعة و الطيبة كانت على تواصل دائم مع أختي حيث كانت تدعمها دائما نفسيا و الفضل يرجع لها في تحفيزها على متابعة العلاج في المصحة و إعادة الأمل المفقود في الحصول على جنينها شكرا جزيلا لك أخت هناء
16-May-2019
السلام عليكم رمضان كريم عليكم جميعا احب اعرفكم اني سناء زوجي وليد قد راجعنا مركزكم بتاريخ 2019/4/16وقد أجرينا عملية طفل انابيب كانت الإدارة في مركزكم جيده للغايه وكذلك الدكتور وبين قوسين ست هناء تحياتي لها ممتازه جدا وعلى تواصل معنا قبل وبعد العملية قبل العملية تؤكد على نوع الطعام وكذلك على العلاج كيف يؤخذ والحمد لله صار حمل بعد قيامنا بالفحوصات بعد أسبوعين من ترجيع الاجنة الحمد اللة الحمد لله مره أخرى وانا وزوجي بصراحة معجبين بالاهتمام الذي بدره من الكادر الاداري وعلى رأسهم الست هناء دائمآ تتصل بنا عند عودتنا الى بلدنا العراق حيث تطمئن علينا وتستفسر على الحاله الصحية وتذكرنا على أخذ العلاج ومراجعة الدكتور وتؤكد على قياس الضغط سلامي للجميع وعلى الدكتور سلام خاص مني ومن زوجي وليد
16-May-2019
We are delighted to share our experience we've had with Eurocare IVF. I have been in contact with Sherry Selengul for the past 2 years, who was our first point of contact at Eurocare. Sherry has been constantly supportive and engaging with regards to the guidance she gave my wife prior to our travel to the clinic in Cyprus. We were initially apprehensive as it was our first experience and I was very worried about the whole thing. Sherry arranged everything for our trip from UK to Cyprus from start to finish which included airport pick up and drop off service, hotel and resort accommodation, taxi services to the clinic, etc. which was very convenient. But more satisfying and thrilling was the IVF process at the Eurocare clinic lead by Dr Armagan and the staff which resulted in my wife becoming pregnant in 2 weeks after the embryo transfer. I can't thank Dr Armagan and Sherry enough for their exemplary service and expertise in this field that has resulted into new addition to our family giving us immense happiness. Therefore, I strongly recommend Eurocare IVF as they are the subject matter experts in this field. We are truly delighted to have chosen them for my wife's IVF treatment. 😊
05-May-2019
48 more reviews
Contact Clinic
SELECT A TREATMENT. GET A FREE QUOTE.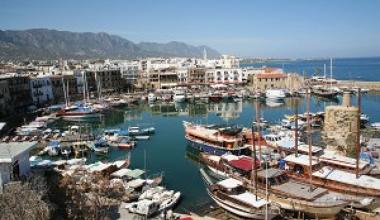 Cyprus Travel Tips
Language: Greek, Turkish
Currency: TRY (Turkish Lira)
Climate: Average Temp 86 F (30° C)
Capital: Nicosia
Major Airport(s): Larnaca International Airport (LCA), Ercan Airport (ECN)
Electricity: 240V/50Hz (UK plug)
Time Zone: UTC +2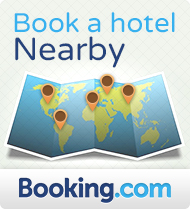 What to See
Traveling to North Cyprus gives you access to — relaxing moments on astonishing golden beaches, thrilling watersports adventures, and tours of the beautiful countryside in the Karpaz Peninsula, glorious mountains covered in shady pines forests, or exploration on foot of the historic castles.
What to Savor
Wining and dining doesn't really get any more perfect than it does at the Kyrenia harbourside. You get a real feel of the culture and history of the island at the harbour area, which was the brainchild of the ancient Venetian settlers.
Where to Stay
During your IVF treatment in North Cyprus it is important that you feel relaxed and comfortable. Therefore, we have partnered with the best hotels in the region to give our patients the best value and comfort possible. Our team is available to help you find the most suitable accomodations for you.