Call Us
North Cyprus: +90 533 885 4222
UK Patients: +44 203 389 7633
Landline: +90 392 225 8410
E-mail Us: [email protected]
Reach Your Dreams of Parenthood with euroCARE.
Fertility treatment is an intensive process that requires sensitivity and an understanding of the physical and emotional aspects of every patient's journey....
Popular treatments
22 more treatments
Consultations available in:
Turkish, English, German, Arabic, French,
Additional Services
Airport Transfers, Hotel Reservations, Flight Booking Assistance, Local Accommodation Assistance, Translator Services
Patient Reviews
The IVF treatment went very smoothly and to plan. All the members of staff are very friendly and helpful. I had my treatment done by Dr. Armagan Ulubas who I have to say was amazing, he explained everything to me and gave me the best treatment and gave me all the options available. Finally I would like to say a huge thank you to Sherry who I contacted throughout the treatment, every time a had a question she would get back to me. Sherry is lovely, helpful and very friendly. I can't wait to contact Sherry and let her know the good news.... I would recommend Euro Care IVF to anybody.
25-Mar-2019
The level of personal care and professionalism received from EuroCare IVF Center (through Sherry, the International Patient Coordinator, Dr Ulubas and the entire medical team) is second to non! We were treated with dignity, presented with various options of care to choose from and told what the pros and cons of each option was so we could make our independent informed choice. Communication was smooth and response time to questions/ inquiries was very quick right from first introduction through to post care. The experience has really nice overall and we believe our success story will be enlisted among others' shortly!
18-Mar-2019
Hallo Yasmin, ich hoffe es geht dir gut 😊 Wir wollten dir Bescheid geben das wir am 25.02.2019 einen kleinen gesunden Sohn bekommen haben. Wir danken dir für alles was du für uns getan hast🙏 die Dankbarkeit die wir eurem Team und insbesondere dir und dem Arzt entgegen bringen können wir niemals in Worte fassen🙏 uns bleibt nur zu sagen unendlichen Dank dafür das du zusammen mit dem kompletten Team von euch uns diesen wunderbaren Traum erfüllt hast und uns zu den glücklichsten Menschen auf diesem Planeten gemacht hast🙏 Ganz liebe Grüße an dich wir werden dir und euch wirklich auf ewig dankbar sein und wir werden nie vergessen das du uns eigentlich durch die aufregendste und mit auch durch die schwerste aber gleichzeitig auch durch die schönste Zeit begleitet hast. Vielleicht ist es zwar dein Job aber in unseren Augen warst du jemand der uns wirklich viel Zuversicht,vertrauen und auch Kraft gegeben hast. Wir wissen nicht ob wir das ganze auch gemacht hätten wenn du nicht da gewesen wärst! Du weißt glaube ich garnicht wie sehr du uns geholfen hast alleine damit das du da warst und wir wussten wenn was ist wirst du schon eine Lösung dafür finden. Wir könnten jetzt noch Ewig weiter schreiben wie dankbar wir dir sind, aber ich hoffe du verstehst es das du einen besonderen Platz in unseren Herzen eingenommen hast und wir dich nie vergessen werden. Wir wünschen dir in deinem Leben nur das beste mögen sich alle deine Träume und wünsche erfüllen und wir hoffen das du in deinem Leben nur von Glück, Freunde und Gesundheit begleitet wirst🙏 Egal was ich gerade mache ich merke wir können einfach nicht die richtigen Worte finden um dir zu sagen wie dankbar wir dir sind😊 ich hoffe das wir dir nicht zu nahe treten mit dieser Nachricht aber wir wollten einfach versuchen unsere Dankbarkeit dir zu beschreiben, was uns nie gelingen wird da es dafür wirklich keine Worte gibt! Ist es möglich von dir eine Adresse zu bekommen wo wir dir eine kleine Aufmerksamkeit hinschicken können? Uns ist es bewusst das du nicht brauchst und nichts willst, aber wir wollen es😂 Unendlichen Dank für alles 🙏🙏🙏🙏🙏🙏🙏🙏🙏
11-Mar-2019
45 more reviews
Contact Clinic
SELECT A TREATMENT. GET A FREE QUOTE.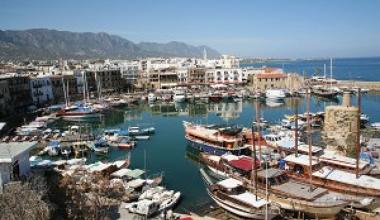 Cyprus Travel Tips
Language: Greek, Turkish
Currency: TRY (Turkish Lira)
Climate: Average Temp 86 F (30° C)
Capital: Nicosia
Major Airport(s): Larnaca International Airport (LCA), Ercan Airport (ECN)
Electricity: 240V/50Hz (UK plug)
Time Zone: UTC +2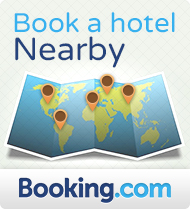 What to See
Traveling to North Cyprus gives you access to — relaxing moments on astonishing golden beaches, thrilling watersports adventures, and tours of the beautiful countryside in the Karpaz Peninsula, glorious mountains covered in shady pines forests, or exploration on foot of the historic castles.
What to Savor
Wining and dining doesn't really get any more perfect than it does at the Kyrenia harbourside. You get a real feel of the culture and history of the island at the harbour area, which was the brainchild of the ancient Venetian settlers.
Where to Stay
During your IVF treatment in North Cyprus it is important that you feel relaxed and comfortable. Therefore, we have partnered with the best hotels in the region to give our patients the best value and comfort possible. Our team is available to help you find the most suitable accomodations for you.