Call Us
North Cyprus: +90 533 885 4222
UK Patients: +44 203 389 7633
Landline: +90 392 225 8410
E-mail Us: [email protected]
Reach Your Dreams of Parenthood with euroCARE.
Fertility treatment is an intensive process that requires sensitivity and an understanding of the physical and emotional aspects of every patient's journey....
Popular treatments
22 more treatments
Consultations available in:
Turkish, English, German, Arabic, French,
Additional Services
Airport Transfers, Hotel Reservations, Flight Booking Assistance, Local Accommodation Assistance, Translator Services
Patient Reviews
كانت تجربة ممتعة مع فريق مصحة يوروكير تكللت بالنجاح . بحيث تمكنت أختي من الحمل و هي حاليا في شهرها الثالت الحمد لله . والفضل من بعد الله يعود للدكتور و المراقبة من طرف االطاقم الطبي الله يوفقهم بحيث دعموها نفسيا لتحصل على طاقة إيجابية وبالنسبة للتقنيات المستعملة في المصحة كانت ذات جودة عالية و متطورة أكيد نسبة النجاح تكون مرتفعة تحياتي لكم جميعا
15-Aug-2019
Very good: - easy, clear and swift communication - all steps of the procedure were explained by the MD
31-Jul-2019
From day one the communication from Lyndsay at the clinic has been fantastic, she is so helpful and caring. The clinic has a friendly atmosphere, staff and everyone puts you at ease. We had two cycles at the clinic and each time they have tried something different to help us get our miracle. We feel they have given us a better chance than our UK clinic.
30-Jul-2019
51 more reviews
Contact Clinic
SELECT A TREATMENT. GET A FREE QUOTE.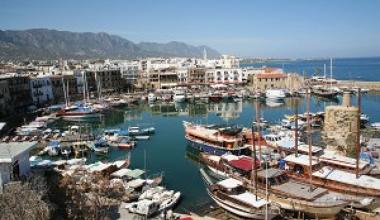 Cyprus Travel Tips
Language: Greek, Turkish
Currency: TRY (Turkish Lira)
Climate: Average Temp 86 F (30° C)
Capital: Nicosia
Major Airport(s): Larnaca International Airport (LCA), Ercan Airport (ECN)
Electricity: 240V/50Hz (UK plug)
Time Zone: UTC +2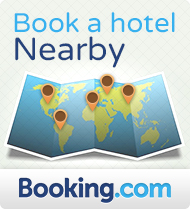 What to See
Traveling to North Cyprus gives you access to — relaxing moments on astonishing golden beaches, thrilling watersports adventures, and tours of the beautiful countryside in the Karpaz Peninsula, glorious mountains covered in shady pines forests, or exploration on foot of the historic castles.
What to Savor
Wining and dining doesn't really get any more perfect than it does at the Kyrenia harbourside. You get a real feel of the culture and history of the island at the harbour area, which was the brainchild of the ancient Venetian settlers.
Where to Stay
During your IVF treatment in North Cyprus it is important that you feel relaxed and comfortable. Therefore, we have partnered with the best hotels in the region to give our patients the best value and comfort possible. Our team is available to help you find the most suitable accomodations for you.