About us
Located in the heart of Cairo's Mohandessin and Sheikh Zayed in Egypt, Dr. Ahmed Shamel's clinic is the only fertility clinic in the region providing a full range of reproductive services under one roof, which is key to our success rates. Whether you are having difficulty getting pregnant, are looking for ways to preserve your fertility, or are seeking permanent sterilization, Dr. Shamel utilizes all of the well-validated fertility treatment options all in one place to help you achieve your family goals!
Speaking with a doctor about fertility matters and IVF is always a sensitive topic, but Dr. Ahmed Shamel ensures that every patient feels comfortable discussing their situation in a positive environment. Extremely knowledgeable, talented, and caring, Dr. Shamel makes sure every patient receives the best care and his personal attention at each visit.
"At the end of the day, families are what matter. People who have been struggling for years come in and when they leave pregnant with that baby they're just so grateful — it's just a tremendous feeling," says Dr. Shamel.
Why Dr. Ahmed Shamel's clinic?
At Dr. Shamel's clinic, your path to parenthood will be respected, prioritized, and personally designed, walking you through the process step by step.
From diagnostics to infertility treatments and genetic testing to antenatal care, Dr. Shamel's clinic provides comprehensive care to ensure you get the best possible results....
Popular treatments
12 more treatments
Consultations available in:
English, French, Arabic
Contact Clinic
SELECT A TREATMENT. GET A FREE QUOTE.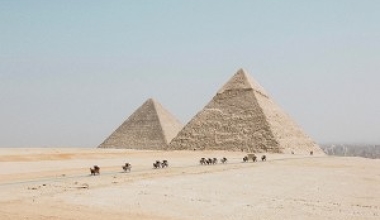 Egypt Travel Tips
Language: Arabic
Currency: Egyptian pound
Climate: (December to February) 13 to 19 °C. (May to August) 45 to 47 °C.
Capital: Cairo
Major Airport(s): Cairo International Airport (CAI)
Electricity: 220 volts (non-US Plug)
Time Zone: UTC +2
What to See
The Pyramids of Giza and the Great Sphinx are must-see attractions. Carve out some time for the archeological sites of Dahshur, Memphis, and Saqqara. For a dose of Egypt's religious past, explore Salah El-Din Citadel and the historic Islamic Cairo and Coptic Cairo neighborhoods. Further insight into Egypt's past can be gained at the Egyptian Museum. When you're in need of a break from Cairo's historic locales, relax in Al Azhar Park or barter for goods at a Khan El-Khalili bazaar. And as dusk sets in over Cairo's sandy terrain, witness the monuments glow in the orange light of the setting sun as you enjoy a felucca ride on the Nile.
What to Savor
Egyptian food culture is indeed unique and worth exploring. As far as what to expect, many of the country's traditional dishes include lamb, beef, and fish, and myriad recipes focus on rice and grains, as well as beans and vegetables. Thus, even if you're a vegetarian, you'll have plenty of delicious food to eat in Egypt.
Where to Stay
Faced with centuries of continuous reinvention, the city has great accommodations of all kinds, from sophisticated French-style hotels to budget youth hostels, where partying is on the agenda every night. Midan Tahrir is a top neighborhood for first-timers. It is a small neighborhood located in the center of modern Cairo. If you want to stay on a budget, Downtown — the commercial heart of the city — is the best place to stay if you're looking to save a little money without missing out on the action. Dotted with the chicest bars, trendiest lounges, and wildest nightclubs, Zamalek is a bustling, luxurious part of the city. If waking up to pyramid views is what you're looking for, then Giza is the place for you.
Book a hotel in Cairo, Egypt