Hope Clinic in Cairo, Egypt is led by fertility expert, Dr. Mostafa Mahmoud. As the leading IVF center in Egypt, Hope Clinic, provides advanced treatments for infertility, OBGYN services, and reproductive surgery. Dr. Mostafa Mahmoud has helped made dreams come true for hundreds of families. His team takes great pride in offering personal attention to every patient.
Our state-of-the art fertility center in Egypt is the only IVF laboratory in Cairo with proven pregnancy rates and decreased miscarriage rates.
Offering Hope to Those Struggling with Infertility
Infertility affects 10-15% of couples, but there there is hope with Hope Clinic in Egypt. Our fertility team has made great strides in recent years to offer new treatments for the most common causes female and male infertility. For women, these conditions include PCOS (polycystic ovarian syndrome), endometriosis, myomas (fibroids), premature ovarian failure, or simply advanced maternal age.
For men, it can be caused by sperm abnormalities and hormonal changes. While are pregnancy success rates have increased dramatically, we work diligently to provider our patients with accurate, honest, and correct diagnosis in order to apply an effective treatment plan.
...
Popular treatments
12 more treatments
Consultations available in:
English, Arabic
Additional Services
Airport Transfers, Flight Booking Assistance, Local Accommodation Assistance, Translator Services
Contact Clinic
SELECT A TREATMENT. GET A FREE QUOTE.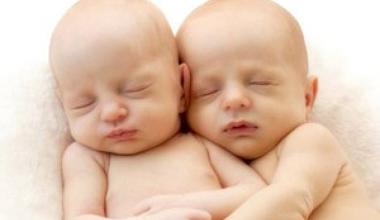 Egypt Travel Tips
Language: Arabic
Currency: Egyptian pound
Climate: (December to February) 13 to 19 °C. (May to August) 45 to 47 °C.
Capital: Cairo
Major Airport(s): Cairo International Airport (CAI)
Electricity: 220 volts (non-US Plug)
Time Zone: UTC +2
What to See
Cairo's charm is a product of its history, its network of districts and communities the physical remains of a thousand years. One of the many joys of Cairo is that its historic areas are still vibrant living spaces Must See: The Egyptian Antiquities Museum, Khan el-Khalili — the world's largest market and the Mosque and Madrasa of Sultan Hassan — one of the largest examples of Islamic architecture in the world.
What to Savor
Cairo's restaurant scene has really developed over the last decade, breaking out of the five-star hotels and onto the streets. FODOR's Choice: Mogul Room and El Fishawy.
Where to Stay
Cairo has a growing number of five-star hotels. Regardless of high-end or low-end budget hotels, all facilities offer modern conveniences you need to recuperate after a long day of sightseeing and shopping.
Book a hotel in Cairo, Egypt