The world's most exclusive growing surrogacy network just got more enviable. Located at the crossroads of Western Asia and Eastern Europe, atlasCARE IVF in Georgia is renowned for its beloved presence of unspoiled support and affordability. Providing an extensive range of fertility treatments and surrogacy options, the leading IVF clinic in Batumi strives to provide all-inclusive and professional fertility care to all patients....
Popular treatments
12 more treatments
Consultations available in:
English, Arabic, French
Additional Services
Airport Transfers, Local Accommodation Assistance, Hotel to Clinic Transfers, Flight Booking Assistance, Translator Services, Hotel Reservations
Patient Reviews
انطباعاتي عن العياده ممتازين في العلاج والمعامله الطاقم كلهم ممتازين جدا ولم نجد اي صعوبه
19-Sep-2016
You are definitely in good hands with Care Surrogacy center in Georgia! We are a couple from USA and we've been nothing but thrilled with them. We flew into their clinic in Batumi in June. Although, Amy (coordinator) couldn't be there she's arranged for car service to pick us up and take us to our hotel. Also, everything else was well arranged for the next day from lawyer to notary to clinic all very well organized. I have toured the whole clinic personally myself. It is very clean and modern. As a surgical nurse naturally I've inspected all the rooms and equipment. I was satisfied :) Mr. Evren, owner & the embryologist is very good at what he does. We had a positive pregnancy with our surrogate but recently lost it after 7 weeks. We are going to try again with the same surrogate. I should mention that we've been to India for surrogacy before Georgia and it was a nightmare! Dirty and bad conditions not to mention dishonesty and abuse of surrogates. Hope this helps on your decision making. Feel free to write if you have any other questions. Good luck to you! :)
23-Aug-2016
1 more reviews
Contact Clinic
SELECT A TREATMENT. GET A FREE QUOTE.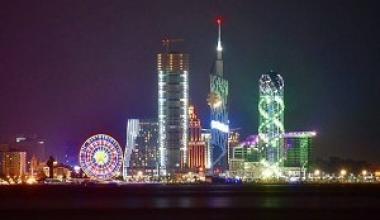 Georgia Travel Tips
Language: Georgian
Currency: Lari
Climate: Average Temp Summer 75 F (24 °C) Winter 5 F (41 °C)
Capital: Tbilisi
Major Airport(s): Tbilisi International Airport
Electricity: 220V 50Hz (European Plug)
Time Zone: UTC +4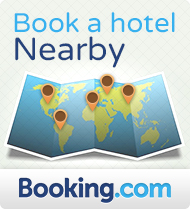 What to See
Batumi is filled with places to explore. Make your way to the beach and take a stroll on the famed Batumi Seaside Boulevard. Here you will find cafes and restaurants and a unique venue for outdoor activities. Take time to visit the parks, which are located in or near Batumi, such as the Botanical Garden and Mtirala's National Park.
What to Savor
Batumi offers you many restaurants, cafes and fast-food chains for those who are interested in tasting Adjarian and Georgian food. Georgian dishes — as well as Chinese, Mexican, Italian, Turkish, Slavic, and Armenia can be all be found all around Batumi.
Where to Stay
Plan a beach getaway to Batumi — with the inviting Black Sea beaches and the thriving city center right at your fingertips. Many Batumi hotels offer modern furnishings and sweeping views of the Black Sea.