Popular treatments
13 more treatments
Consultations available in:
English, Hindi
Additional Services
Airport Pick-up, Accomodation Assistance
Patient Reviews
After many unsuccessful attempts in Australia, we found Dr Nayana Patel. What an amazing and gifted woman. We started our 1st cycle in September 2011 and in October we got confirmation that we were pregnant. We welcomed our gorgeous son into the world in May 2012. The staff and clinic are amazing and supported us throughout the whole process. We had an amazing experience and would recommend Akanksha Fertility Clinic to everyone wanting a baby with no success. You will not find a better doctor, clinic, staff or service anywhere else. Do your self a favour and go through Akanksha Fertility Clinic you will not be dissapointed.
13-Jul-2016
كانت تجربة رائعة ومقللة لي في نفس الوقت ولكن التواصل مع المنسقة الست بولا كانت تشعرني بالارتياح ومواصلة العلاج والحمد لله , سانقل تجربتي للاخرين في العراق الذين لهم نفس ظروفي , شكرا لكم جميعا وبارك الله بالجهود التي تبذلوها
20-Jun-2015
4 more reviews
Contact Clinic
SELECT A TREATMENT. GET A FREE QUOTE.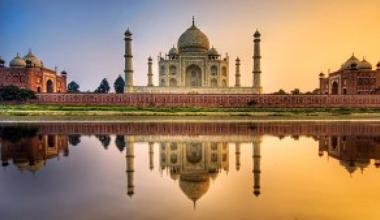 India Travel Tips
Language: Hindi, English
Currency: Indian Rupee (INR)
Climate: Average Temp Summer 104 F (40°C) Winter 59F (15°C)
Capital: New Delhi
Major Airport(s): Delhi Airport
Electricity: 230V 50Hz Indian (Old British)/European plugs
Time Zone: UTC+5.5
Calling Code: 1047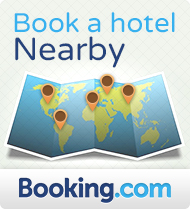 What to See
Anand offers a wealth of beautiful scenery-- explore it from the window of the Western Railway train, connecting Godhra and Dakor.
What to Savor
Replenish your body with delicious dairy when visiting Anand, Gujarat- the city is the Milk Capital of India.
Where to Stay
Traveling to Anand? You have every right to be pampered like a royal raja! Madhubhan Resort & Spa will make you feel like a royal raja with its opulent amenities, spa, and gourmet restaurants. India is famous for its spiritual therapies and Madhubhan offers one of the best spas in India: Sohum Spa which uses Oxygen and Ozone type of therapy.