Dr. Shivani Sachdev-Gour (who goes by Dr. Shivani) has been practicing as a Gynecologist and Fertility Specialist for the last 8 years. She obtained her license and two degrees from Maharashtra Medical Council and Medical Council of India.She worked and trained in IVF for four years in the U.K. at Hammersmith Hospital, London and the Royal Infirmary of Edinburgh, Scotland.She has a permanent registration as an obstetrician and gynecologist in the U.K. with the General Medical Council (6085309).She has experience with over 2000 assisted conception cycles. Her success rate of 45% per cycle of IVF/ ICSI in women under 35 years of age is a comparable average among the best IVF centers in the world.
Dr. Shivani is also head of the Department of Infertility at Sharda Hospital and Medical College in Greater Noida, India (just southeast of New Delhi) where she was responsible for the first IVF birth born in August 2009.She constantly tries to keep up with the latest fertility technology and often is an invited speaker at international and national conferences/meetings such as ESHRE (European Society of Human Reproduction and Embryology), British Fertility Society, British Congress of Obstetrics and Gynaecology, FOGSI (The Federation of Obstetric & Gynaecological Societies of India), and International Adolescent Gynaecology Society.At ESHRE, she was the youngest in India to present the world's largest single center retrospective study on the clinical outcome of 7000 cryopreserved embryos.
The clinic offers a sensitive caring service with very high success rates. Make your dream of having a baby a reality.
...
Popular treatments
12 more treatments
Consultations available in:
English, Hindi
Additional Services
Accomodation Assistance
Patient Reviews
Thank's to Dr.Shivani and very professional team at SCI for extending our family,a boy & girl,they're just gorgeous!! Kind Regards, James family.
19-Feb-2014
Horrible experience. The doctor is a money-making operation. She uses Australian case-managers who are working illegally to manage her cases. I had a conversation with one of these case-managers and all she did for 45 minutes was trash other clinics and spread nasty rumours and stories about them. I felt this was disingenuous at best. Eventually I tried this clinic and after spending over 20 thousand pounds have nothing to show for it. Be careful of this clinic and the Australian women who run it secretly. They will push you to sign-on with their heavy marketing blitz but the results and experience are not what they promise.
10-Oct-2012
we could not have a treatment Dra. Shivani and her team are great, we have a sad results but their dedication were excellent
14-Feb-2012
2 more reviews
Contact Clinic
SELECT A TREATMENT. GET A FREE QUOTE.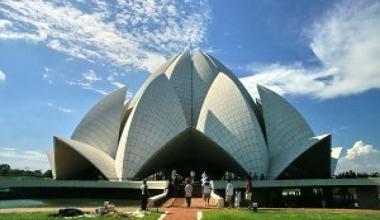 India Travel Tips
Language: Hindi, English
Currency: Indian Rupee (INR)
Climate: Average Temp Summer 104 F (40°C) Winter 59F (15°C)
Capital: New Delhi
Major Airport(s): Delhi Airport
Electricity: 230V 50Hz Indian (Old British)/European plugs
Time Zone: UTC+5.5
Calling Code: 1065
What to See
Delhi, a hustling and bustling metropolitan city, comprises of seven cities that were built by different emperors from time to time. New Delhi is perhaps the only city in the world that presents so many contrasts at once. There is the old-age charm and ruins of Old Delhi and there are strong and mighty buildings of New Delhi. There are chic, fashionable belles of South Delhi as well as Indian lasses dressed in traditional and ethnic dresses, sparkling cars on wide roads as well as cycle-rickshaws in congested streets.Tulip Delhi is a Bahai house of worship and a striking piece of art that won numerous architectural accolades and was in the spotlight since it was completed in 1986. Tulip Delhi is the city's frontage of modern art and contemporary design.
What to Savor
Bukhara restaurant in New Delhi is among the most renowned eateries in south East Asia. No wonder Conde Naste magazine featured this incredible Indian restaurant on the "Best 50 Restaurants" list for the continent. The food is cooked in Moghul style offering meat dishes with pungent sauces.
Where to Stay
You have every right to feel like a maharaja when traveling to Delhi for business, pleasure or medical purposes. The Taj Group has very intricate architecture and superior service levels. Indians are famous for their outstanding hospitality—image how they would treat their maharaja!
Book a hotel in New Delhi, India