Dr. Bernard Kassab and his team strive to enrich and maximize feminine experience — from prevention to maintenance to assistance with conception.
Feminine health is a sacred issue that requires specialized knowledge and compassionate care. The new clinic of Dr. Bernard Kassab in Beirut provides you with exceptional personalized care solutions that cover a wide range of gyneco-obstetric problems.
We accompany you closely not only with a supportive and understanding attitude but also with the best healthcare using the latest and most innovative technology (such as ultrasonography, endoscopy, and laser therapy).
Why Dr. Bernard Kassab's Clinic?
As a gynecologist specializing in reproductive health, Dr. Bernard Kassab has been carefully working with patients who are pregnant, who are trying to get pregnant, or who are struggling with infertility.
Through years of experience, he accumulated knowledge and an exceptional understanding of these contextual situations where psychology is a determining factor for the success of the IVF procedure. He is aware of the psychological and the clinical aspects of assisted reproduction treatments, thus he has developed a unique approach and customized fertility practices.
There are a number of centers and hospitals that offer IVF in Lebanon, but this procedure is very delicate. The physician you are dealing with has a prominent role and serious responsibility for the success of IVF. This is why the choice of your physician is vital and needs to be well considered. Dr....
Popular treatments
10 more treatments
Consultations available in:
English, French, Arabic
Contact Clinic
SELECT A TREATMENT. GET A FREE QUOTE.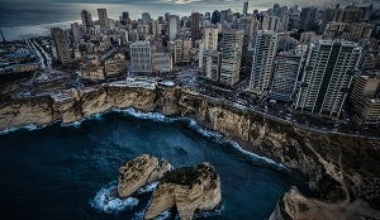 Lebanon Travel Tips
Language: Arabic, French
Currency: Lebanese pound (LBP)
Climate: Average Temp Summer 68-86 F (20-30°C) Winter 55 F (13°C)
Capital: Beirut
Major Airport(s): Beirut International Airport (BEY)
Electricity: 110-220V 50Hz (European and UK plugs)
Time Zone: UTC +2
What to See
Beirut has a multi-faceted allure that continues to entice travelers. The renovated downtown brims with stylish professionals and gleaming skyscrapers and a central business district offer boutiques, a stunning archaeology collection, and plenty of cafes serving thick black coffee and tasty mezes (small dishes). First-time visitors will want to journey to the limestone caves of Jeita Grotto, followed by Byblos, and Harissa, known for its Virgin Mary Statue as well as its sweeping views. Another tour links the Roman ruins of Baalbek (two hours from Beirut) and the Umayyad ruins of Anjar with Ksara Caves, a series of ancient caverns used as wine cellars. Or you can combine the UNESCO World Heritage Site of Tyre, an ancient Roman city around an hour from Beirut that's still inhabited today, with the holy sites of Sidon and the monument-studded city of Maghdouche. Whatever tour you choose, you'll return to Beirut in time to hit up some of the city's famous bars and nightclubs.
What to Savor
If one had to choose a single activity the Lebanese do best, it would be eating. Beirut's gastronomy is diverse and spans from the best falafael to the most exquisite Lebanese fine dining. Enjoy a game of backgammon or a shisha with your manouche and eggplant fatteh. Local fish, meats, and vegetables are also part of Lebanese cuisine. For the better part of the last century, café culture has been a driving force behind many movements in Beirut, from intellectual to political to cultural. Everything happens over a cup of thick, steaming Arabic coffee.
Where to Stay
Choosing the best area to stay in Beirut is of vital importance to make your trip to the Lebanese capital perfect. The best areas to stay in Beirut include Downtown Beirut, Hamra (West Beirut), Achrafieh (Beirut East), and Raouché.
Book a hotel in Beirut, Lebanon