CARE Mexico patients will never face an ultimatum between a secure financial future and receiving high-quality reproductive assistance. At CARE Mexico, we are passionate about helping you fulfill your dreams of having a baby, with an international reputation for personal attention, peace of mind, and exquisite medical teams, we are here for you.
Choosing CARE as your dedicated surrogacy agency will guarantee you the least amount of stress, unlimited emotional and psychological support, access to the most thoroughly-screened surrogate mothers, innovative IVF treatments in Mexico and specialized assistance with financial and legal agreements — we will walk you through every step of the process so as to assure you that all legal matters are handled accordingly so that you can be sure your baby returns home safely with you.
OUR LEGAL TEAM SUPPORTS YOU
Surrogacy is legal in the state of Tabasco.
For more than 14 years, the state of Tabasco has been at the forefront of science with a unique legislation and its advanced assisted reproduction procedures. It is established in the 92nd Article of Tabasco Civil Code that: In the case of children born as the result of the participation of a Gestational Substitute Mother, parenthood will be presumed by the contracting parent when she/he registers the child birth, since this action Implies the acceptance of the parenthood.
The State of Tabasco offers a safe and legal option for those who have always dreamed of starting a family.
WE MAKE SURROGACY AFFORDABLE
The COST of Surrogacy in Mexico is considerably more affordable then in the US, UK or Canada....
Popular treatments
Consultations available in:
Spanish, English, Russian
Additional Services
Airport Transfers, Flight Booking Assistance, Hotel Reservations, Hotel to Clinic Transfers, Translator Services
Patient Reviews
7 more reviews
Contact Clinic
SELECT A TREATMENT. GET A FREE QUOTE.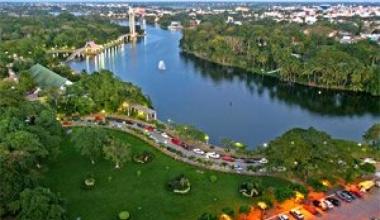 Mexico Travel Tips
Language: Spanish
Currency: Peso (MXN)
Climate: Average Daily Temp 75-82 F (24 to 28 °C)
Capital: Mexico City
Major Airport(s): Mexico City International Airport, General Abelardo L. Rodríguez International Airport
Electricity: 127V 60Hz
Time Zone: UTC −6/Summer UTC −8
What to See
There are many tourist attractions in Tabasco waiting to be discovered. Enjoy the sweet surrounds of La Venta Museum and Park's Light & Sound Spectacle, astonishing tours of the Museum of Cocoa (distinguished chocolate made in Tabasco), and the renowned Yumká Nature Interpretation and Coexistence Center and Tomas Garrido Canabal Park.
What to Savor
Tulips — savor delightful regional dishes intended to gratify your every desire or race to the magnificent Los Tulipanes — overlooking the Río Grijalva. The flavorful restaurant is best known for its appetizing freshwater 'lizard fish' that is a symbol of Tabasco.
Where to Stay
You might find some of the following hotels a relaxed and suitable stay: Hotel Viva Villahermosa, Hotel Best Western Maya Tabasco, and Hyatt Regency Villahermosa and the Fiesta Inn. All locations provide affordable, distinguished styles and are close to the stunning attractions and minutes from the international airport.
Book a hotel in Puerto Vallarta, Mexico