Media — Read the Full Press Release (Distributed December 14, 2017)
The leading fertility clinic in Mexico, LIV Fertility Center, is now the only licensed clinic for MicroSort® Mexico. MicroSort® Mexico is the gender selection technologies corporation responsible for helping intended parents balance our their family. Intended parents are given the opportunity to have a baby of their desired gender during assisted reproductive technologies (ART). With the new equipment arriving to the LIV facilities in December — LIV is excited to integrate the now in-house family balancing technique with their own fertility services.
"To become the only licensed laboratory to produce MicroSort® in Mexico, this was a progressive and rewarding step for us here at LIV," stated Tolga Umar, CEO and Founder of LIV Fertility Center. "We are extremely excited of the hard work that went into acquiring the MicroSort® brand, and tremendously consumed with offering intended parents across the globe this advanced and successful fertility asset inside our own clinic. We are particularly interested in our continued investment in not only our patient's futures but also the fertility industry."
The LIV Fertility Center is among the few centers across the globe to offer internal MicroSort® technologies. Other locations include North Cyprus, Switzerland and Malaysia....
Popular treatments
Consultations available in:
Spanish, English
Contact Clinic
SELECT A TREATMENT. GET A FREE QUOTE.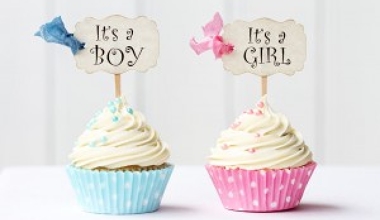 Mexico Travel Tips
Language: Spanish
Currency: Peso (MXN)
Climate: Average Daily Temp 75-82 F (24 to 28 °C)
Capital: Mexico City
Major Airport(s): Mexico City International Airport, General Abelardo L. Rodríguez International Airport
Electricity: 127V 60Hz
Time Zone: UTC −6/Summer UTC −8
What to See
If Rome is the art and culture capital of Europe; then Guadalajara is justly America's cultural capital! The birthplace of three of the world's most prolific artists: Diego Rivera, David Sequeriors and Jose Clemente Orozco. You can contemplate their genius works of art at the Instituto Cultural Cabanos and at the Palacio de Gobierno, part of the gothic city center.
What to Savor
Tourist's favorite haunt, Santo Coyote has an excellent atmosphere with a huge patio for smoking. Enjoy a show of salsa making and a fantastic folkloric dance.
Where to Stay
La Perla is a boutique, luxury hotel offering upscale amenities and a great introduction to Guadalajara's nightlife. It has a fascinating rooftop terrace and great bar for overnight entertainment.
Book a hotel in Puerto Vallarta, Mexico