As the leading IVF clinic in Spain, URvistahermosa-MHC offers the most comprehensive and personalized services as each fertility case is unique. We tailor each treatment to meet the needs of each individual — guaranteeing the best possible results through the services of the top-rated fertility and genetics unit. Over the years, we have helped patients from more than 20 countries to become parents.
We are here to provide the most effective treatment for you from a team of highly qualified professionals and use the best technology. As the most prominent IVF clinic in Alicante, our team delivers confidence, quality, and security in a hospital environment. All of your procedures take place in the same center as to not lose essence or increase the costs, which also – makes better communication. Here at URvistahermosa-MHC, we minimise the anxiety and concerns that you may have with continual support and a transparent program. From innovation, formation and continued improvement — our professional IVF team is always thinking about every patient.
UrVistahermosa wants to help you achieve your dreams by providing all the necessary support, encouragement, professionals and technology available, to help you have a baby....
Popular treatments
11 more treatments
Consultations available in:
Spanish, English, Italian
Additional Services
Airport Transfers, Translator Services
Patient Reviews
I had a wonderful Experience at this clinic, at 46 years old my chances of conceiving were very low and in the UK the process would be very expensive and quite demoralising. Immediately upon contacting the international team I was treated quickly, efficiently and most of all with understanding and compassion. I now have a beautiful son for which I am eternally grateful and I still kep in contact with the lovely staff. Do not hesitate to use this clinic, it is clean, modern, centrally located, reasonably priced and very successful.
18-Aug-2014
I can't speak highly enough of everyone involved in our treatment at URVistahermosa. All of the staff were very informative and helpful as well as friendly, especially Salome and Mercedes. The clinic is in an ideal location, 15 minutes drive from the airport and around 5 minutes drive from the city, beach and harbour. The cost of our treatment was very reasonable compared to other clinics that we had looked at. We were very pleased with the service that we received, both before, during and after treatment. We required donor eggs and were delighted that a donor match was found straight away, we had two blasts transferred and are currently awaiting the outcome, big day tomorrow XX
20-Jul-2014
1 more reviews
Contact Clinic
SELECT A TREATMENT. GET A FREE QUOTE.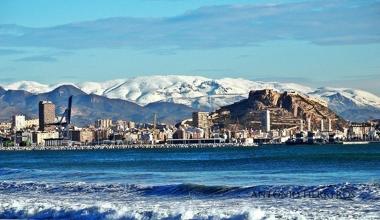 Spain Travel Tips
Language: Castilian Spanish, Catalan
Currency: Euro (EUR)
Climate: Average Temp 68 F (20°C)
Capital: Madrid
Major Airport(s): Madrid Airport, Barcelona Airport
Electricity: 230V 50Hz (European Plug)
Time Zone: UTC + 1
Calling Code: 1156
What to See
Castillo de Santa Barbara is one of the largest and most iconic medieval fortresses in Spain, sitting atop 545 foot-tall Mt. Benacantil. The castle affords stunning vistas over the city, the sea and the whole Alicante plain for as far as the eyes can see.
What to Savor
Alicante share the classic Mediterranean diet of Spain and features a bonanza of healthy foods and seafood dishes. Inland favorites vary from place to place but fish preparations are similar along the coast. Catilonia's northern Alt Emporda region includes grassy inland terrain producing quality beef and seafood such as anchovies from L'Estartit and gambas (jumbo shrimp) from Palamós, both deservedly popular.
Where to Stay
Alemanys 5: The hotel is a product of the coming together of two award-winning architects Anna Noguera and partner Juan-Manuel who magically transformed the 16-centure house into two extraordinary apartment hotels holding capacity for up to 11 people. Alemanyas 5 still retains the original stonework and exposed-beam ceilings while using today's modern cons to offer an authentic, luxury stay for visitors to Alicante.
Book a hotel in Alicante, Spain