HAVE YOU VISITED OUR VIDEO BLOG?
At our facilities we have incorporated the latest scientific advances, both in relation to bio-medical knowledge, technical or data processing, as in equipment equipped with the best and latest technology for the development of our work. For all this, FIV Marbella has established itself as one of the most advanced latest generation clinics in Europe.
In FIV Marbella we are convinced that the IVF laboratory is the engine of any assisted reproduction clinic. Therefore, we invest most of our resources to constantly improve the equipment of our laboratories to increase the percentage of probability of success of our patients.
Discover now how we can help you
In Vitro Fertilization (IVF) is characterized by the union of an egg and a sperm (fertilization) is performed in the laboratory, i.e. outside of the womb. This technique requires ovarian stimulation using gonadotropins subcutaneously and ultrasound monitoring. Analytical control of the estradiol hormone is always required to assess egg maturity. Ideally 8-10 mature eggs will be retrieved for a good chance of success.
After a period of about twelve days of treatment, the mature eggs are retrieved and taken into the laboratory. The egg collection will be performed in an operating theatre; the patient will be sedated, and it is performed inserting an ultrasound probe and a fine needle to collect the eggs from the follicles....
Popular treatments
9 more treatments
Consultations available in:
Spanish, English, Catalan, Italian, French, Arabic
Additional Services
Airport Transfers, Translator Services
Patient Reviews
La mejor clínica de reproducción asistida ellos an echo mis sueños realidad hoy tengo mi hijo con 8 meses y soy muy afortunada me siento muy feliz y agradecida a todo el equipo de la clínica que me an dado la oportunidad de ser madre muchísimas gracias
14-Sep-2017
Fiv marbella es un lugar maravilloso. 3.5 años intentando cumplir nuestro sueño de ser padres y ahora estoy esperando el nacimiento de mi hijo. Muchisimas gracias a todo el personal de fiv por vuestra profesionalidad, vuestro cariño y por hacer realidad nuestro sueño de ser padres.
14-Sep-2017
ça a été une grande expérience.JE suis enceinte de 2 mois.Merci à vous .vous êtes merveilleux.
07-Sep-2015
5 more reviews
Contact Clinic
SELECT A TREATMENT. GET A FREE QUOTE.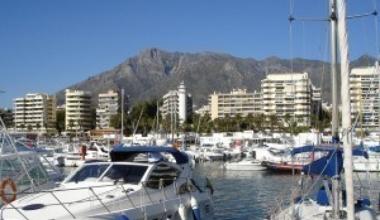 Spain Travel Tips
Language: Castilian Spanish, Catalan
Currency: Euro (EUR)
Climate: Average Temp 68 F (20°C)
Capital: Madrid
Major Airport(s): Madrid Airport, Barcelona Airport
Electricity: 230V 50Hz (European Plug)
Time Zone: UTC + 1
What to See
Marbella is the miniture Beverly Hills of Spain, located right on the Cost del Sol, a typical Andalusian atmosphere. With luxurious shopping, quaint boutiques, world renowned golf courses, sandy beaches and 5 star resort hotels. Museo del Grabado Español Contemporaneo- The museum is located in the old Bazen hospital, a 16-th century building that, till this day, preserves its tower with unique roof tiles and whitewashed walls. The building was restored to house important artworks by Tapies, Miro, Picasso and Chillida in its two floors. The museum holds important cultural events and temporary exhibitions. It has a contemporary Spanish prints by Spain's most famous 20-century artists. Marbella Bonsai Museum-A site to see! This exhibition contains the best bonsai olive trees in all of Europe. Fontanilla Beach- This 800 m long beach runs right next to the city center of Marbella. It's filled with course black sand, beach chairs and umbrellas and lined by what seems to be a never ending boardwalk next to hotels, and restaurants and shops. Old city center – Casco Antiguo- Don't forget to stroll down these narrow walk ways of the old city of Marbella. Filled with shops and character!
What to Savor
The Andalusian cuisine is filled with fish, Spanish rice, pasta, and pork dishes. Many of the restaurants in Marbella cater to the international tourists that occupy the city. Offering options of British pubs, along with Asian and Italian cuisine's. Be sure to enjoy the savory olives and crispy long crackers that are served before your meal and opt for the delightful red wine of Spain.
Where to Stay
Hotel Fuerte Miramar is one of the most conveniently located places to stay in Marbella. Being positioned steps away from FIV Marbella IVF Clinic along with souvenir shops, restaurants, and the boardwalk makes it an ideal spot for fertility vacationers who wish to stay in the center of the city yet still have the beach right in front of you. The hotel offers a pool, shopping, restaurants, bar, spa, and parking.
Book a hotel in Marbella, Spain