Spain is famous worldwide for infertility and reproductive medicine technologies, and Ginemed is no exception. Ginemed is a home away from home for foreign patients seeking quality and affordable fertility options. From its precise quality control procedures and extensive egg donor databases, Ginemed is leading the reproductive technologies and research in the field of fertility in Seville and Spain. Italians, French, and British among other foreign patients are quite familiar with traveling to Ginemed to receive egg donation and IVF treatments in Seville.
...
Popular treatments
12 more treatments
Consultations available in:
Arabic, Italian, French, Chinese, Dutch, English, German, Russian, Spanish
Additional Services
Airport Transfers, Hotel Reservations, Flight Booking Assistance, Hotel to Clinic Transfers, Local Accommodation Assistance, Local Tours, Recuperation Services, Translator Services
Contact Clinic
SELECT A TREATMENT. GET A FREE QUOTE.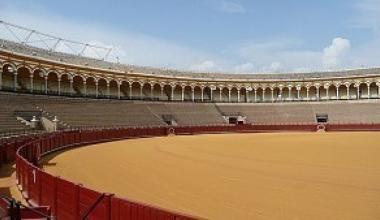 Spain Travel Tips
Language: Castilian Spanish, Catalan
Currency: Euro (EUR)
Climate: Average Temp 68 F (20°C)
Capital: Madrid
Major Airport(s): Madrid Airport, Barcelona Airport
Electricity: 230V 50Hz (European Plug)
Time Zone: UTC + 1
Calling Code: 1095
What to See
Seville is a city that is fabulous at balancing the new with the old. The city of Seville is rich in Spanish - Andalucia culture, historical landmarks, and modern art. It's a city with modern exhibition centers, hotels and hostels, boutique shops, and romantic walkways that wind in and around the city. The streets are narrow, quaint and filled with cobble stone and character. The city is clean organized and easy to find your way around. Most everyone speaks English. You feel surrounded by ancient historical buildings yet at the same time in a modern feel. The most important is the city feels safe and inviting. Seville is rich in art, architecture, religion, and history. Plaza del Salvador – where you can join church mass in the atmosphere of an ancient catherdal. While rice and rose petals are scattered in the courtyard outside the church from the days wedding ceremonies that took place. The most famous sight in Seville is the Seville Cathedral or also known as Catedral de Santa María de la Sede. It's the 3rd largest church and the largest Gothic Cathedral in the world. Walking in and around this magnificent architurture and history makes a person feel small and simple by it's grandios presents. PLAZA DE TOROS Y MUSEO TAURINO DE SEVILLA – the historical bull fighting arena that serves both as a museum and active bull fighting arena. On the nights of the fights the spectators fill the streets awaiting the good fight inside the historical arena. 'Catedral del Toreo' is considered one of the best arenas is Spain for viewing a traditional, electrical bull fight.
What to Savor
Enjoy the famous appetizer dishes of "tapas" that range from the flavors of fish, Jamones (ham) and beef. Spanish omlette which is eggs with potatoes. Olives are always served at the table. Enjoy your meal with an ice cold beer or wine and end with a delicious espresso or cappuccino. As you enjoy your dinner you can be entertained with the music of a street entertainer playing the sounds of a romantic accordion tune. Prices are fantastic. A dinner for 2 that includes 2 tapas, 2 wines, 2 waters, at an average restaurant can cost around 20-30 E.
Where to Stay
Seville offers many options for hotels, bed and breakfasts, and hostels. Whether you are seeking a short stay or an extended stay the options are nearly endless in Seville. Many of the hotels in downtown Seville are within walking distance from all the tourist hotspots and fine dining. The EME Cathedral Hotel is located right next to the Seville Cathedral and is a 5 star facility. This hotel is top of the line beginning at 280euros a night. The NH Plaza de Armas is a 10 minute walk from the cathedral and located near the exhibition center. It's prices range from 80-100 euros a night. Oasis Backpackers' Palace Seville is a modern hostel with roof top terrace and free WI-FI and is located 500 meters from the Seville bus stop. Prices range from 18- 20euros a night. We encourage you to check out many of the hotel options that Seville has to offer. It's best to find one that suites your needs in the location that is best for you.
Book a hotel in Seville, Spain