Dr. Ftouh offers compassionate and individualized care to couples experiencing infertility as well as treatment options for endometriosis, miscarriages, and infertility disorders. His goal is provide patients with the expertise of a multi-disciplinary, professional team along with the most advanced technology to aid you in achieving the dream of building a family.
Compassionate Fertility Care
Dr. Ftouh's staff will work effortlessly to extend a helping hand with the compassionate, individualized, personal care you need during this emotionally demanding time. Founded by a team of professional physicians with years of combined experience, the doctor and his team take a uniquely personal approach to developing your fertility plan of care.
Board Certified fertility specialists will work closely with you to gain an understanding of your situation and present you with solutions that fit your lifestyle and your budget. The clinic boasts the most advanced assisted reproductive technology in Tunisia, with inventive equipments that can give you a real advantage in the success of your treatment.
...
Popular treatments
3 more treatments
Consultations available in:
Arabic, French, English
Patient Reviews
5 more reviews
Contact Clinic
SELECT A TREATMENT. GET A FREE QUOTE.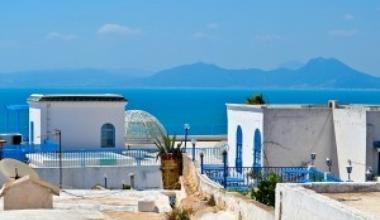 Tunisia Travel Tips
Language: Arabic
Currency: Tunisian Dinar (TND)
Climate: Mild rainy winters/ Hot, dry summers
Capital: Tunis
Major Airport(s): Tunis-Carthage International Airport (TUN), Habib Bourguiba, Skanes-Monastir (MIR)
Electricity: 127-220V 50Hz (European Plug)
Time Zone: UTC +1
What to See
Mosque of Sidi Mahres is ranked one of Tunis's finest Ottoman buildings, emblazoned with a cluster of white domes resembling a heap of eggs. The surrounding locale is busy with authentic souqs and makes for an intriguing place for souvenir shopping and a pleasant stroll.
What to Savor
Dar Bel Hadj is a traditional restaurant in a sumptuous 17-century mansion. The food is exceptionally exquisite. Feast on the Tunisian mixed hors d'oeuvres and the brochettes de merou. The restaurant's golf buggy can pick you up and drop you off from Place de Gouvernement.
Where to Stay
There's nothing like a converted 19-century mansion for an authentic stay. Dar El Madina hotel is a 4-star guest house, run by the family that has lived here for generations. It offers a simple mix of traditional and contemporary style. The guest house is located in the heart of Tunis, a walking distance from Souk el Attarine and Zitouna Mosque.
Book a hotel in Tunis, Tunisia