EVENT: In February, the Biotexcom team goes to the USA to meet with couples interested in treatment at Biotexcom. Contact us to learn more.
In 2018 our surrogate mothers gave birth to 688 children, 547 couples have become parents.
Center for Human Reproduction BioTexCom is a team of professionals who use the latest practices and methods of fertility treatment. Signing the contract, our patients receive a complete service package....
Popular treatments
10 more treatments
Consultations available in:
English, German, Italian, French, Arabic, Romanian, Russian
Additional Services
Airport Transfers, Translator Services, Free Accommodations, Free Legal Support, Free Transfers, Free Food
Patient Reviews
1er contact très chaleureux avec Ekaterina et le médecin à bruxelles. Vous savez mettre les personnes à l'aise, très bonne convivialité, Nous nous sommes sentis à l'aise depuis le départ et ns avons toute confiance quand à la suite. Nous nous sentons entourés par de gens très compétents.
02-Jul-2018
Beaucoup d'amour, de la persévérance, des pros aux doigts de fée… deux ou trois tours de magie et voilà notre petite puce issue d'un transfert via FIV do ! Merci pour ce magnifique cadeau !
29-Jun-2018
Biotexcom nous a paru fiable à partir du moment où on les a contacté. On nous a donné tout les infos nécessaires pour commencer le plus vite possible. Ils ont traité notre dossier asssez vite. Outre la communication efficace nous avons aimé les prix et les forfaits différents. J'ai bien aimé l'ambiance à la clinique et le plus important c'est que nous sommes retournés avec notre enfant si attendu! Bravo à toute l'équipe de votre clinique!
19-Apr-2018
3 more reviews
Contact Clinic
SELECT A TREATMENT. GET A FREE QUOTE.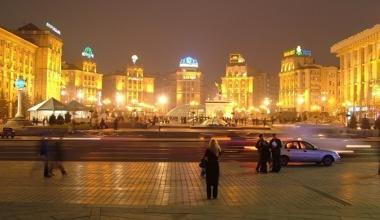 Ukraine Travel Tips
Language: Ukrainian, Russian, Romanian,
Currency: Hryvnia (UAH)
Climate: Average Temp Summer 66 F (10°C) Winter 21 F (-6°C)
Capital: Kiev
Major Airport(s): Boryspil International Airport
Electricity: 230 V 50 Hz
Time Zone: UTC +2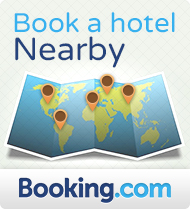 What to See
Kiev is the bustling capital of Ukraine and is widely known for its administrative, economic, scientific, cultural and educational center. This scenic city with population of over 3 million people is located on the shores of the Dnepr River. It is one of the oldest towns in Europe. Kiev is distinguished for its rich cultural life. Explore the magnificent theaters, renovated Kiev Opera House, Ivan Franko Theater, and various exhibitions = carried out in the city's numerous museums and art galleries. Check out the wide variety of nightclubs, casinos and cinemas, or dance all night long in the beautiful streets.
What to Savor
Kiev boasts hundreds of restaurants serving various cuisines, including Italian, French, American, Japanese, Chinese, Caucasian, and Russian. Restaurants, bars and cafes are available throughout the city, particularly in the center of Kiev.
Where to Stay
Luxury Kiev hotels are within walking distance to historic, including the famous Golden Gate. After a full day exploring the city, retreat to one of the many grand hotels for rest and relaxation. Situated in the historic city center, sumptuous accommodations are fully equipped with fitness centers, tasty restaurants and versatile meeting facilities.