EVENT: In February, the Biotexcom team goes to the USA to meet with couples interested in treatment at Biotexcom. Contact us to learn more.
In 2018 our surrogate mothers gave birth to 688 children, 547 couples have become parents.
Center for Human Reproduction BioTexCom is a team of professionals who use the latest practices and methods of fertility treatment. Signing the contract, our patients receive a complete service package. In particular, BioTexCom drivers meet couples at the airport and provide them with a transfer from/to the clinic, hotel, embassy, etc. Our patients are provided with accommodation which are regularly visited by pediatrician who specializes in the newborn care. During the whole program manager and translator accompany couples and arrange all necessary for them, coordinate patients, prepare documents and help couples to go througout the process without difficulties. We are sure that there is no absolute infertility!
What do we offer?
1. Child-focused approach
2. Surrogacy-friendly, flexible and transparent legislation
3. Extremely high requirements for donors and surrogate mothers
4. 24/7 surrogate mothers support
5. Regular home visits to surrogate mothers
6. Individual approach, superior service and discretion
7. Rich donor's database
8. Healthy and caring/loving surrogate mothers
9. Caring team of experts
10. Top equipment, advanced technology
11. Innovative methods of ART
12. Our goal is personalized and guaranteed 100% result
13. Our business is guided by the feedback from our clients
Popular treatments
10 more treatments
Consultations available in:
English, German, Italian, French, Arabic, Romanian, Russian
Additional Services
Airport Transfers, Translator Services, Free Accommodations, Free Legal Support, Free Transfers, Free Food
Patient Reviews
I was joining this program because I have removed tubes and hormonal imbalance. From the second try I got pregnant, and now I'm on my 25 week! Huge thanks to Anastasia, Yaryna, and Svitlana, they made my journey and treatment peaceful and comfy. Accommodation, transportation, meals, medications and so on were also included. Highly recommend BTC to all desperate couples, these guys are doing a miracle with our lives!
07-Nov-2019
We are a couple from Portugal. We've heard different things about Biotexcom, but decided to try it out. We are delighted to have found Ksenia, our surrogate mother. She is a pretty and intelligent 25y.o. girl, who has a 4 years old child and a husband. Ksenia had an abortion when she was 17 and so she felt guilty and decided to become a surrogate to help infertile couples. I was shocked about how kind she is! We hit it off from the very beginning. I am sure that our baby will be healthy. Biotexcom provided us with a hotel room, food and transport. Now we are planning our last trip to Ukraine, because our child is going to be born in 2 months. I can mention some minuses as well. For example, we had to wait for an email answer for 24-36 hours. It is written in a contract, but it is too long for instance for people who are foreigners in the new country. Anyway 100% of our problems were solved in 24 hours. The other minus is Ukrainian weather. It is really cold in autumn and winter, maybe because we are not used to such temperatures. In general, Biotexcom is a trustworthy company with modern medical equipment. It gives you a great possibility to become parents.
01-Nov-2019
We had 3 embryo transfers; we've almost lost our hope, but the miracle has finally happened! My pregnancy was monitored till 12th week, thanks God everything was fine. Our coordinators were very friendly (the most important thing for me, because it was them who were arranging our life in Ukraine). They've found us a pretty appartment in the centre of Kiev and provided us with fresh food during all 3 months we stayed there. I am satisfied with my choice.
01-Nov-2019
8 more reviews
Contact Clinic
SELECT A TREATMENT. GET A FREE QUOTE.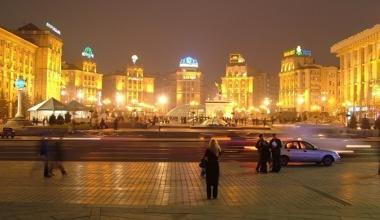 Ukraine Travel Tips
Language: Ukrainian, Russian, Romanian,
Currency: Hryvnia (UAH)
Climate: Average Temp Summer 66 F (10°C) Winter 21 F (-6°C)
Capital: Kiev
Major Airport(s): Boryspil International Airport
Electricity: 230 V 50 Hz
Time Zone: UTC +2
What to See
Kiev is the bustling capital of Ukraine and is widely known for its administrative, economic, scientific, cultural and educational center. This scenic city with population of over 3 million people is located on the shores of the Dnepr River. It is one of the oldest towns in Europe. Kiev is distinguished for its rich cultural life. Explore the magnificent theaters, renovated Kiev Opera House, Ivan Franko Theater, and various exhibitions = carried out in the city's numerous museums and art galleries. Check out the wide variety of nightclubs, casinos and cinemas, or dance all night long in the beautiful streets.
What to Savor
Kiev boasts hundreds of restaurants serving various cuisines, including Italian, French, American, Japanese, Chinese, Caucasian, and Russian. Restaurants, bars and cafes are available throughout the city, particularly in the center of Kiev.
Where to Stay
Luxury Kiev hotels are within walking distance to historic, including the famous Golden Gate. After a full day exploring the city, retreat to one of the many grand hotels for rest and relaxation. Situated in the historic city center, sumptuous accommodations are fully equipped with fitness centers, tasty restaurants and versatile meeting facilities.
Book a hotel in Kiev, Ukraine