New Hope IVF is the top Gynecology & Fertility Hospitals in the UAE. The hospital is delivering hope and success from Sharjah — and soon from Dubai. New Hope IVF delivers advanced care with a personal touch. The IVF hospital offers a full range of diagnostic testing and therapies for state-of-the-art infertility treatment....
Popular treatments
7 more treatments
Consultations available in:
English, Arabic
Additional Services
Local Accommodation Assistance, Translator Services
Patient Reviews
New Hope IVF ادخلتم الفرحة لقلوب الكثير من العائلات جزاكم الله كل خيرر. ونتمنى لكم مزيدا من التقدم والنجاح
24-Jul-2017
اهنيكم بهذا النجاح الكبير الرائع و انتم سبب في سعادة اسره جعل الله لكم هذا المجهود في ميزان حسناتكم ووفقكم الله والى الامام ان شاءالله
24-Jul-2017
2 more reviews
Contact Clinic
SELECT A TREATMENT. GET A FREE QUOTE.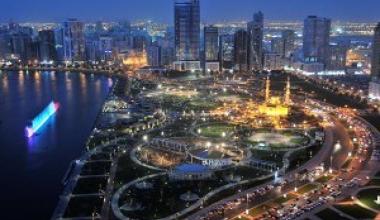 United Arab Emirates Travel Tips
Language: Arabic
Currency: UAE Dirham, dhs (AED)
Climate: Summer 104 F (40°C), Winter 75 F (24°C)
Capital: Abu Dhabi
Major Airport(s): Dubai International Airport, Abu Dhabi International Airport
Electricity: European Two-Pin 220V 50Hz
Time Zone: UTC +4
Calling Code: 1212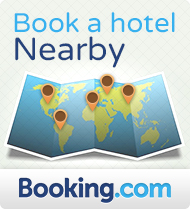 What to See
The Emirate of Sharjah is one of the states of the United Arab Emirates. Sharjah has been ranked ninth globally and third in the Middle East in the top 10 overall small and mid-sized cities. Sharjah was elected as the Cultural City of the Arab world by UNESCO for 1998. Take a unique path in the UAE — explore the Cultural Palace Square in Al Wahda Road, the Natural History Museum, and the Palace of the Sheikh of Sharjah.
What to Savor
The Emirate of Sharjah gives you tasty, traditional dishes — comprising of rice, fish and meat as main ingredients. Visitors of the UAE will tell you the five must try traditional foods include, stuffed camel, Al Harees, Shawarma, Al Machboos, and Hummus.
Where to Stay
Sharjah boasts a fascinating heritage — with a splendidly welcoming culture, distinguishing architecture and famous landscapes. Hotels in the United Arab Emirates offer an enticing blend of splendor. Have you been looking for luxury? Luxurious retreat reflects in the unique settings of the Middle East's greatest curiosities. Hospital Recommended Hotel: Aryana Hotels