SUPPORTING YOU ON YOUR JOURNEY TO PARENTHOOD — WITH POSITIVE MOTIVATION.
True to the CARE iconic brand, our leading surrogacy program in the United States gives you the opportunity to build your family with confidence. As you embark on one of the biggest journeys of your life, CARE Surrogacy offers you legal expertise, compassionate journey coordinators, pioneering fertility specialists using the latest technologies, and a commitment to build honest, healthy relationships. With offices located in a serene location just 25 minutes from the San Diego International Airport, the CARE team is committed to maintaining a culture of respect, inclusion and equal treatment for our intended parents.
Top Reasons to Choose CARE USA
Financial consideration is given to your specific case because our goal is to help you realize the potential of the journey ahead — not be burdened by the elevating costs of surrogacy.
We combine legal expertise and experience — to create a vision that is insightful for every party involved. Your journey to parenthood is legally protected and supported from every angle.
Our partnered fertility clinics continue to pioneer technology that both protects you — and helps you achieve a successful pregnancy.
Compassionate and devoted team offering surrogacy in California. Our multifaceted platform has the power to motivate your spirit and awaken your senses as you embark on one of the biggest journeys of your life.
Popular treatments
Consultations available in:
English, Spanish, French
Additional Services
Local Accommodation Assistance, Flight Booking Assistance, Financing Available, Translator Services, Hotel Reservations
Contact Clinic
SELECT A TREATMENT. GET A FREE QUOTE.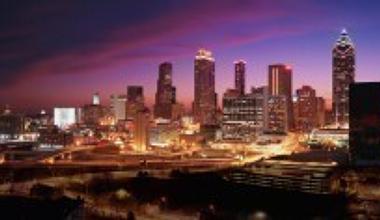 USA Travel Tips
Language: English
Currency: US Dollar
Climate: Temperate Climate/Varies by Region
Capital: Washington, D.C.
Major Airport(s): ***
Electricity: 120V 60Hz
Time Zone: UTC -4 to UTC -10
What to See
San Diego is a city on the Pacific coast of California known for its beaches, parks and warm climate. San Diego's coastal seat makes it an ideal destination for adventurers. Whether you're hiking along the sandstone cliffs of Torrey Pines State Reserve or walking through the frothy surf of Coronado Beach, you'll find little reason to stray far from the city's natural wonders. Spend a day at Balboa Park — the city's definitive culturual hub — and soak up the stunning setting while exploring the many museums, theaters and gardens that call this 1,200-acre park home.
What to Savor
When you have the nation's best weather and perfect beaches, why not top that off with world class food? This is a city known for its food; when it comes to dining in San Diego, it's time to be as adventurous eating out as we are with our outdoors escapades. Carne Asada Fries are a local favorite — this culinary creation features thinly sliced strips of seasoned steak, shredded cheddar cheese, cotija, crema, guacamole, and thin-cut fries.
Where to Stay
Denoted as one of America's most popular destinations, San Diego offers plenty of variety in terms of lodgings.
Book a hotel in San Diego, California, USA