For over twenty years, the leading Cairo Ophthalmology Care Center in Egypt has focused first and foremost on patient care — listening, understanding and then helping to solve your eye problems. Today, more than ever, technology plays a vital role in the treatment of eye disease, but we believe it must go hand in hand with close communication with you. That's why we offer a team approach to patient care.
All of our doctors and staff are focused on providing superior medical and surgical eye care in Cairo. Patient safety remains paramount and that's why we perform multiple safety checks on our equipment before and during each procedure. We remain 'results oriented' — not volume oriented. Our eye care centers in Egypt go the extra mile to make sure that our patients are happy with their vision and our service.
Leading Ophthalmology Provider in Egypt
Our services include:
1- Refractive Eye Surgeries (LASIK, Femto LASIK & Femto Smile (blade free Lasik)& PRK)
2- Treatment of Keratoconus (DALK, Femto PKP, Femotorings, Cross Linking)
3- Cataract operations (Phacoemusification, Femotocataract)
4- Treatment of Diabetic Retinopathy as (Anti-VEGF, Argon Laser treatment)
5- All types of Glaucoma operations
6- All types of retinal surgeries (retinal detachment, Diabetic eye surgeries)
7- We have a specialized clinic for plastic surgeries of the eye lid, lacrimal system surgeries and orbital surgeries....
Popular treatments
9 more treatments
Consultations available in:
English, Arabic
Additional Services
Flight Booking Assistance, Local Accommodation Assistance, Translator Services
Contact Clinic
SELECT A TREATMENT. GET A FREE QUOTE.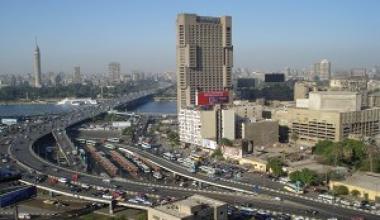 Egypt Travel Tips
Language: Arabic
Currency: Egyptian pound
Climate: (December to February) 13 to 19 °C. (May to August) 45 to 47 °C.
Capital: Cairo
Major Airport(s): Cairo International Airport (CAI)
Electricity: 220 volts (non-US Plug)
Time Zone: UTC +2
What to See
Cairo's unique charm is present in its history, ancient treasures, and its enthralling nightlife. Be sure to check out the Great Pyramids, the Egyptian Antiquities Museum, and the vibrant downtown district. Where should you visit first? Try the famed Khan al-Khalili bazaar.
What to Savor
Cairo's restaurant scene has taken the city by storm, providing tasteful treats and entertainment on the streets. If you have never tried Egyptian food, it will surely steal your heart. Egyptian food is a mixture of all the many different civilizations that came to Egypt in the history of its existence.
Where to Stay
Known for its dream-like atmosphere, Cairo offers amazing cuisine and five-star luxury hotels across the city. Hotels in Egypt embrace their attractiveness and modern amenities.
Book a hotel in Cairo, Egypt