FREE LASIK Consult with Dr. Samir Farah — Contact Us!
Each year, more and more people are choosing to have their vision corrected by Dr. Samir G. Farah. As the top LASIK surgeon in Lebanon, he is highly committed to helping you obtain better vision for life using the latest technologies. Dr. Farah will discuss with you your treatment options and will be involved in every phase of your care.
Specialized in LASIK, Cataract, and Corneal Diseases and Surgeries, Dr. Farah is a well-known eye doctor and surgeon. He is a graduate of both Saint Joseph University and the American University of Beirut and has completed his post-doc fellowship in the US, at the well-known Massachusetts Eye and Ear Infirmary at Harvard Medical School.
As the leading eye surgery clinic in Beirut, we offer several eye services as described below:
Age-Related Macular Degeneration (AMD)
Cataract Surgery
Contact Lenses
Corneal Transplants
Glaucoma
Topography
Botox
Blepharoplasty
Latisse
Meet Dr. Samir Farah — Expert LASIK Eye Surgeon
Dr. Samir G. Farah is a seasoned and well known eye doctor and surgeon in Lebanon and the United Arab Emirates. He provides comprehensive eye care with a focus on LASIK, cataract and corneal diseases and surgeries, emphasizing compassionate care and patient education. Dr....
Popular treatments
14 more treatments
Consultations available in:
English, Arabic
Additional Services
Local Accommodation Assistance, Translator Services
Accreditations
Member of the European Society of Cataract and Refractive Surgery, Member of the American Academy of Ophthalmology, Member of the Middle East and Africa Congress of Ophthalmology (MEACO), Member of the Lebanese Order of Physicians, Member of the UAE Ophthalmological Society, Founder and Vice President of "The Lebanese Cultural Aggregation"
Contact Clinic
SELECT A TREATMENT. GET A FREE QUOTE.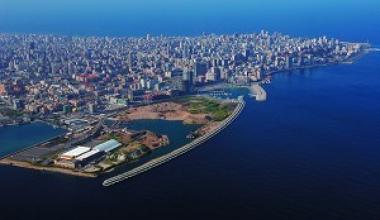 Lebanon Travel Tips
Language: Arabic, French
Currency: Lebanese pound (LBP)
Climate: Average Temp Summer 68-86 F (20-30°C) Winter 55 F (13°C)
Capital: Beirut
Major Airport(s): Beirut International Airport (BEY)
Electricity: 110-220V 50Hz (European and UK plugs)
Time Zone: UTC +2
What to See
Beirut is a fascinating combination of the Middle East and the West; of Christianity and Islam; of tradition and modernity. It's a place where culture, family and religion are all-important — and travelers alike feel safe, secure, and honored.
What to Savor
In a city bursting with galleries, parties, and sights unmatched, Beirut has just the right taste of culture. Beirutis of all walks of life love an al fresco breakfast, lunch or 3am snack, preferably in a moments notice. The Lebanese city's food and drink scene is going global, with returning expats bringing new tastes and flavors every day.
Where to Stay
Beirut offers hotels for all budgets. Luxury resorts and sophisticated health spas in an idyllic setting, as well as many restaurants closeby offering flavors from around the world.
Book a hotel in Beirut, Lebanon