Ophthalmologic Studies Center of Saltillo (CEO) is the only clinic in Saltillo, Coahuila (Mexico) specialized in diseases of the eyes. At the top Laser Eye Surgery center in Coahuila, we have the newest technology in medical equipment and highly qualified doctors.
Ophthalmologic Studies Center is a committed and dedicated eye surgery center in Saltillo who guarantees the satisfaction of all our patients. Our team offers the best quality in the most innovative and safe surgical eye care procedures. We specialize in the diagnosis and treatment of any eye condition at any age, including Refractive or Corrective Surgery (LASIK), Cataract Surgery or Phacoemulsification, Corneal Transplant, Keratoconus, Glaucoma, Eyestrain, and much more.
Our Philosophy? The eyes are the point where soul and body unite. We ensure that our entire Laser Eye Surgery team in Coahiula has the highest professional level — most with national prestige. For more than 20 years, we have treated patients with kindess and respect — which are values very often diminished in our society.
Am I a Candiate for LASIK Eye Surgery?
Refractive Surgery or Corrective Surgery Requirements:
Many specialists prefer to operate from the age of 21, because at that age myopia or farsightedness fluctuates.
People with Myopia, Astigmatism, Hyperopia or Strabismus
Popular treatments
14 more treatments
Consultations available in:
English, Spanish
Additional Services
Flight Booking Assistance, Local Accommodation Assistance, Translator Services
Patient Reviews
I traveled to have eye surgery done at the CEO Clinic with very successful results, very happy with the service, very happy with the surgeons and with the clinic.
20-Oct-2017
My whole life I´ve been suffering from "strabismus". After a fast and simple surgery in CEO my view and my eye got drastically better. Finally my life without glasses, thanks to Dr. Gonzalez Silveyra and Medical Nexus I can see the world in a totally new and better way.
20-Oct-2017
-1 more reviews
Contact Clinic
SELECT A TREATMENT. GET A FREE QUOTE.
I traveled to have eye surgery done at the CEO Clinic with very successful results, very happy with the service, very happy with the surgeons and with the clinic.
20-Oct-2017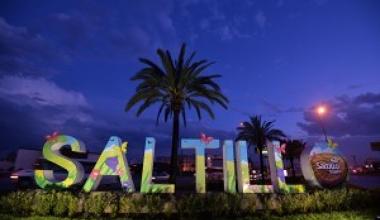 Mexico Travel Tips
Language: Spanish
Currency: Peso (MXN)
Climate: Average Daily Temp 75-82 F (24 to 28 °C)
Capital: Mexico City
Major Airport(s): Mexico City International Airport, General Abelardo L. Rodríguez International Airport
Electricity: 127V 60Hz
Time Zone: UTC −6/Summer UTC −8
What to See
Capital of the state of Coahuila, Saltillo, is a large and fast-growing destination with endless energy, but a relaxed small-town feel. Historically known for its namesake tile and sarapes, Saltillo also provides travelers with plenty of cultural and entertainment destinations. Top sights in Saltillo: Museo del Desierto, Saltillo Cathedral, and Sarape Museum.
What to Savor
Saltillo brings you one of the most elegant restaurants in Mexico, El Tapanco. The menu includes seafood and fish dishes, as well as a long list of meat grills. Try the cabrería azteca (beef with black mushrooms), the duck tacos or the house specialty, perejil frito (fried parsley). Visitors also love cabrito, a regional specialty, at one of many restaurants in Saltillo.
Where to Stay
From low-budget to luxuray villas, Saltillo has accomodations for every traveler. Enjoy modern accommodations with access to attractions and major automotive industrial parks.
Book a hotel in Coahiula, Mexico