The Ophthalmology Unit Tunisia is a highly recognized laser eye surgery provider in Tunisia. As an experienced ophthalmologist, our team is committed to extending the best possible laser vision correction treatments in Tunisia for all of their patients. We offer a full range of vision correction procedures best suited for every pair of eyes, including LASIK, detached retina surgery, cornea transplant and cataract surgery.
Cataract Surgery in Tunisia
Our team strives to alleviate patient anxiety by carefully and thoroughly explaining exactly what will happen during surgery, providing advice on how to prepare for surgery, reviewing the possible risks and clarifying what they will do to minimize the risks. Our goal is to help all of Laser eye surgery patients feel relaxed and confident on the day of surgery.
...
Popular treatments
5 more treatments
Consultations available in:
English, Arabic, French
Additional Services
Local Accommodation Assistance, Flight Booking Assistance, Translator Services
Contact Clinic
SELECT A TREATMENT. GET A FREE QUOTE.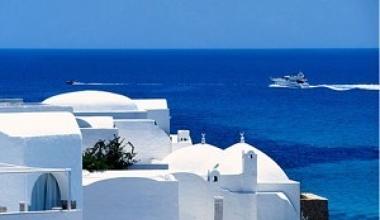 Tunisia Travel Tips
Language: Arabic
Currency: Tunisian Dinar (TND)
Climate: Mild rainy winters/ Hot, dry summers
Capital: Tunis
Major Airport(s): Tunis-Carthage International Airport (TUN), Habib Bourguiba, Skanes-Monastir (MIR)
Electricity: 127-220V 50Hz (European Plug)
Time Zone: UTC +1
What to See
The Great Mosque appears to be more like fortress than a prayer house. Built on the site of an old Kasbah around 850; it originally had a defensive role, protecting the port along with the nearby Ribat. The Great Mosque has 13 bays and vaults, supported by a plethora of old columns and capitals and the central bay leading to the mihrab, which is crowned with two beautiful domes.
What to Savor
Caracas is one of the trendy places to eat in Sousse, frequented by young and hip clientele. It is built to resemble some version of a Latin American city, evident in the faux stone walls and colonial archways. The menu comprises a wide range of international dishes such as pizzas and deli sandwiches.
Where to Stay
Primalife Sousse Karawan is perfectly located in central Sousse, a walking distance from Sousse Beach and Ribat Square. The hotel is also within close proximity to Stade Olympique and Port El Kantaoui Harbor. Rooms have private balconies where you can take in city and sea views.
Book a hotel in Sousse, Tunisia