The London Ophthalmology Centre (LondonOC) is run by leading Consultant Ophthalmologists from major London teaching hospitals and regional centers of excellence. All of the surgeons are fully accredited specialists registered with the UK General Medical Council, and hold substantive NHS consultant posts, bringing expertise and dedication to the maintenance of vision and ophthalmology.
The London Ophthalmology Centre provides consultations with specialized and experienced surgeons, all of whom hold Fellowships FRCOphth with the Royal college of Ophthalmologists and are fully accredited specialists with the UK General Medical Council — with registration on the specialist register (not just the GMC general register). All consultants are sub-specialty, fellowship trained.
Offering the latest techniques in eye care diagnostics and treatments, the center houses an operating theater and diagnostic clinic, which is fully registered with the Health Care Commission. Working as a team, the center ensures a high quality comprehensive service for eye related disease.
The London Ophthalmology Center medical staff is aware of the stresses involved in having an operative procedure as important as your eye. With this in mind they strive to make the experience as comfortable as possible for all of their patients. The center surgeons utilize many new and innovative techniques, many of which are not always available within the NHS, and some of which are exclusively available in the UK only at LondonOC.
The FIELD of Ophthalmology
The field of Ophthalmology is undergoing rapid change through evidence-based research....
Popular treatments
6 more treatments
Consultations available in:
English
Additional Services
Transport Services, Local Accommodation Assistance
Accreditations
Royal college of Ophthalmologists, UK General Medical Council
Contact Clinic
SELECT A TREATMENT. GET A FREE QUOTE.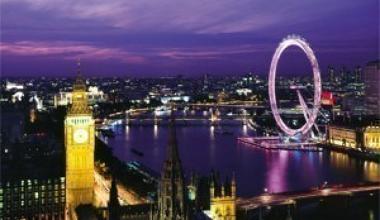 United Kingdom Travel Tips
Language: English, Welsh
Currency: Pound sterling (GBP)
Climate: Average Temp Summer 75 F (24 °C) Winter 43 F (6°C)
Capital: London
Major Airport(s): London Heathrow Airport, London Gatwick Airport, London Stansted Airport
Electricity: 230V 50 Hz
Time Zone: UTC/ UTC +1 (Summer)
What to See
Vibrant and truly multicultural, London is a megalopolis of people, ideas and energy. The capital and largest city of both the United Kingdom and of England, it is also the largest city in Western Europe and the European Union. London is one of the great "world cities," and remains a global capital of culture, fashion, finance, politics and trade.
What to Savor
Gaucho Grill's is a mouthwatering flagship filled with a multi-leveled dining experience, offering an extensive menu — from tasty empanadas (South American pasties) to the mighty Gaucho burge. Check out the sensational wine boutique on the first level!
Where to Stay
Ambassadors Bloomsbury is a stylish modern hotel providing exceptional standards of customer service. Located just five minutes from the Eurostar terminal- Ambassadors Bloomsbury is ideally located for both business trips and short leisure breaks. The world famous night life and other London landmarks are within walking distance to this luxury hotel.
Book a hotel in London, United Kingdom