The moment you realize you can no longer be active, enjoy life, and play football as you used to, is certainly a reality hard to digest.
Dr. Alex Kroushovski understands your struggles for a life enjoyed at its fullest, and is doing his best to provide you with optimum solutions. His professionalism and commitment to patient satisfaction have gained him a fine reputation on the international level. He is dotted with a vast deal of experience in treating different kinds of fractures, dislocations, injuries, syndromes, bites and sprains among other conditions and diseases. And he demonstrates a wide expertise in Trauma surgery, Sports surgery, Pediatric Orthopedics, Reconstruction Surgery, and Arthroscopic Surgery.
Premier Orthopedic Treatments in Nicosia
At our Clinic, we offer a wide range of treatments for shoulder and elbow, hand and wrist, hip and thigh, knee and lower leg, neck and back, and foot and ankle.
We also stay up to date to the latest techniques and innovations in the domain of orthopedics to give you the best results, the ultimate comfort, and above all to help you have a better life quality....
Popular treatments
21 more treatments
Consultations available in:
English, Arabic, French
Additional Services
Local Accommodation Assistance, Hotel Reservations, Flight Booking Assistance, Translator Services
Contact Clinic
SELECT A TREATMENT. GET A FREE QUOTE.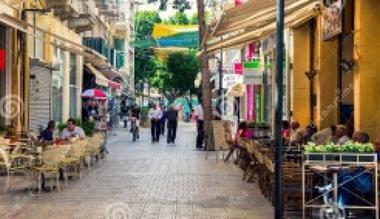 Cyprus Travel Tips
Language: Greek, Turkish
Currency: TRY (Turkish Lira)
Climate: Average Temp 86 F (30° C)
Capital: Nicosia
Major Airport(s): Larnaca International Airport (LCA), Ercan Airport (ECN)
Electricity: 240V/50Hz (UK plug)
Time Zone: UTC +2
What to See
Nicosia is teeming with places worth visiting. Its warm Mediterranean weather suffuses your moments with more joy, as you discover the clandestine history and rich culture of the city.Cyprus Museum is a real water for those seeking to know more about the Island's rich history. It exhibits an extensive collection of works of art dating back to the Neolithic and Byzantine epochs.The Old Antique Shop is the perfect place to buy souvenirs. It exhibits many antiques, vintage tools, photographs, and old items made of cooper. To be on your must see list: Venetian Fortifications, Büyük Han, Selimiye Mosque, old Town…
What to Savor
Cypriot cuisine, much like the Greek cuisine, is healthy and delectable. It involves traditional ingredients like olive oil, fresh vegetables, yoghurt, and grilled cheese.A wide range of delicious plates like Tzatziki Tahini and Humus among other Mediterranean dishes can be served at Kathodon Restaurant. For wider choices, why not try Moondog's Bar & Grill Restaurant which specializes in American food, Barbecue, and deluxe Beverages.
Where to Stay
Altius Boutique Hotel, located within few minutes from the city center, is endowed with a friendly atmosphere. The rooms are very comfortable and spacious. The meals are tasty, and all for a reasonable cost.Crown Inn Hotel is another sumptuous choice. The Services are of a high quality, and the staff is very helpful and amiable. All rooms have balconies and they overlook the most beautiful sights of Nicosia.
Book a hotel in Nicosia, Cyprus