Bones are an essential part of the body, and their mission is greater than allowing the skeleton to have a shape and a structure of its own. They should be strong and healthy enough to provide our bodies with the support needed without weighing it down, while still protecting the vital organs, such as the brain, the heart, and lungs, and enabling us to move in certain directions without difficulty. But once damaged, it would be challenging for us to enjoy every moment of life.
Dr.Vasileios I.Sakellariou, an Orthopaedics & Bone and Joints Surgeon, is dotted with a vast experience in treating different bone and joint injuries. He stays up to date to the latest techniques in order to guarantee to his patients a better life quality. His important contributions in the field of Orthopedics through numerous publications helped him steal the limelight on the international level.
Our Services in Greece for a better life quality
Dr.Vasileios I.Sakellariou provides his patients with a myriad of the most effective solutions to restore to bones and joints their functionality and structure. He demonstrates excellent surgical skills, and combines his professionalism with the use of modern methods in surgery to achieve guaranteed results.
Among the surgeries provided at our Clinic:
Hip Surgery
The Hip Arthroplasty is considered as the most successful surgery of the century. It effectively relieves the pain and restores the functionality of the hip, thanks to the quality and durability of the grafts applied....
Popular treatments
32 more treatments
Consultations available in:
English, Arabic, French
Additional Services
Local Accommodation Assistance, Hotel Reservations, Flight Booking Assistance, Translator Services
Contact Clinic
SELECT A TREATMENT. GET A FREE QUOTE.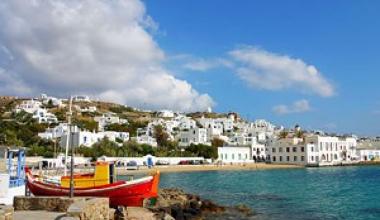 Greece Travel Tips
Language: Greek
Currency: Euro (EUR)
Climate: Mediterranean Climate
Capital: Athens
Major Airport(s): Elefthérios Venizélos International Airport, Nikos Kazantzákis International Airport
Electricity: 220V 50Hz (European Plug)
Time Zone: UTC +2
What to See
The mesmerizing capital of Greece which is named after the Goddess of Civilization, Arts and Power, is the emblem of vigor and vitality. Those traits of its ancient history mingle euphoniously with the new architecture. A case in point is the Acropolis and the Temple of Zeus on the one hand, and the Athens Metro, the sumptuous Hotels and Restaurants on the other. The Palace of Music is an entertainment complex that was inaugurated in 1991. It is beautifully ornamented and has lovely balconies. Hence, it is no surprise that it was highly praised by well known conductors for its otherworldly acoustics and beautiful architecture, making of it a real haven for peace seekers.
What to Savor
If you are planning to travel to Athens, you have better not miss these delectable and appetizing traditional dishes: Keftedes (deep-fried meatballs), Melitzana Salata (eggplant salad), Pastitsio (lasagna), and Stifado (a stew made with lots of onions, tomatoes, as well as lamb and octopus). A wide range of excellent restaurants that serve both traditional and international dishes would tempt your taste buds: Funky Gourmet, Scala Vinoteca, Gostijo, Karamanlidika…
Where to Stay
Whether you are seeking a luxurious hotel that overlooks the best sights of Athens, or friendly-budget accommodations, rest assured that you will find your choice. Blue Sea Hotel is endowed with spacious rooms and has excellent services (free parking, concierge, free WIFI, Babysitting, to and from Airport transportation). Evripides Hotel is located at the heart of the capital of Greece, and is near to good restaurants and bars. The rooms have balconies and the views are magnificent. The prices are very affordable and suit every budget.
Book a hotel in Athens, Greece