Oscar Mendoza orthopedic clinic is one of most established physiotherapy treatment facilities in Guadalajara providing high standards of medical care and advanced technology which earned renowned acclaim in Mexico and North America.
The clinic hosts a team of skilled physiotherapists and well-trained health experts who specialize in the treatment of injuries to the spin, muscles and joints.
Dr. Mendoza offers a wide variety of orthopedic procedures to treat patients with bone health problems, complex spinal disorder, neuromuscular disorders, limb deficiencies, bone and soft tissue cancers.
The doctor and his staff will discuss your goals and needs, and work with you to design a treatment plan that perfectly suits your medical condition or injury. Dr. Mendoza strives to develop new models of care delivery to treat patients with complex orthopedic problems.
The clinic's staff provides expertise in basic science and in the determination of successful clinical outcomes of treatment. The doctor is undertaking a program to develop news minimally invasive surgical techniques for orthopedic treatments including hip replacement, knee replacement and hip resurfacing.
Guadalajara orthopedic clinic confers expert and patient-centered approach to treatments of bone and joint problems that cause pain and limit the function of hundreds of patients each year by going beyond the symptoms to resolve the cause.
...
Popular treatments
17 more treatments
Consultations available in:
Spanish, English
Additional Services
Airport Transfers, Translator Services
Patient Reviews
I did a lot of research before coming to Mexico for such a major surgery. When I found Dr. Mendoza and read about his experience around the world with minimally invasive hip replacement, I felt fairly sure he was the surgeon I wanted for my procedure. I then made contact with his assistant, and from that point forward, I knew I had made the right decision. She and Dr. Mendoza are warm and friendly, as well as professional and quick to respond. After viewing my x-rays, Dr. Mendoza told me things about my hip, and why I had developed my problem, things my American doctors had never bothered to explain. My American doctors always treated me as if they didn't want to be bothered and were trying to get rid of me as soon as possible. My first visit with Dr. Mendoza lasted 45 minutes, and he treated me as if he had all day to spend, answering any questions I had. My hospital room was a beautiful suite, where my husband had a nice leather couch to sleep on. The nursing staff was very knowledgeable and prompt to respond if I needed anything. After leaving the hospital, I had a lot of pain on my first night, and Dr. Mendoza called my husband and prescribed a heavier medication. It says on his letterhead in Spanish "house calls"! I can't say enough good about my experience with Dr. Oscar Mendoza and his staff. Thank you, Dr. Mendoza!
16-Sep-2017
We were recommended to Dr. Mendoza by Dr. Torres in Mazatlan as a highly skilled and meticulous surgeon. I had waited in pain for close to 3years in Canada for treatment ; The surgery was completed 2 days after arriving in Guadalajara. The surgery was perfect and there were no significant pain levels. The follow up after surgery items ei. walker, ambulance trip back to our hotel, and daily visit by the physiotherapist were all organized by Dr. Mendoza's professional staff. This is medical care at its best and incredible value for the price. I see a golf course in my future.
10-Dec-2015
Due to osteoarthritis I needed a total hip replacement. As a USA resident who travels extensively for work I looked all over Latin America and Europe. However I wanted a specific style of hip replacement. This was offered by Dr Mendoza, from the beginning contact with Lori it was a very professional experience. I spent a month in guadalajara and could not have been happier with the outcome. If I ever have to have the other done I know where I am going. Thanks again for all the great work Rob Jones
10-Nov-2015
2 more reviews
Contact Clinic
SELECT A TREATMENT. GET A FREE QUOTE.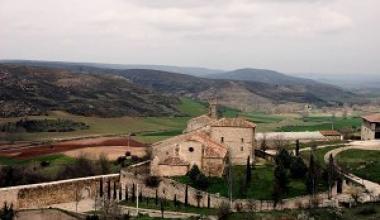 Mexico Travel Tips
Language: Spanish
Currency: Peso (MXN)
Climate: Average Daily Temp 75-82 F (24 to 28 °C)
Capital: Mexico City
Major Airport(s): Mexico City International Airport, General Abelardo L. Rodríguez International Airport
Electricity: 127V 60Hz
Time Zone: UTC −6/Summer UTC −8
What to See
Basilica de la Virgen de Zapopan is one of the most popular places to visit in Guadalajara. It is an important religious center for the city combining baroque and plateresque architecture styles. The Virgin of Zapopan is revered in Mexico and the object of many pilgrimages. Another sight worth visiting is a museum located in front of the church; it is establishment is entirely dedicated to the plights of the Huichol Indians.
What to Savor
Barbaresco is a chic restaurant and bar serving an impressive menu of international cuisine. The main attraction is the mesquite-grilled Angus steaks as well as salmon and tuna steaks. The restaurant also offers an extensive range of international wine collection.
Where to Stay
Morales Hostel is a creatively furnished historic hotel with a very chic vibe. The design is very impressive featuring inner courtyard with three stories above if intricate ironwork walkways and rich wood panels outlining the courtyard. The prices are notably reasonable for a well-crafted piece of art.
Book a hotel in Guadalajara, Mexico