The clinic provides a comprehensive spinal care for all conditions, employing cutting-edge technical advancements while promoting non-surgical options.The clinic always takes a conservative approach to orthopedic and spine care, which allowed orthopedic specialists to come up with the precise diagnosis and offer the most appropriate and the least invasive treatment for each particular spinal problem.Dr. Clavel endeavors to deliver immediate and individualized care to allow you return to an active and pain-free lifestyle. In your consultation phase, Dr. Clavel will identify and make a list of all the treatment option before suggesting surgery-- so you can make an educated decision about your spine treatment in Barcelona.The clinic's operating team will track and measure your progress during your recovery period and will use that information to constantly build on their success of providing the best orthopedic and spinal care in Europe.Rest assured that you are in safe hands of a professional, highly trained team who will effectively treat spinal disorders and back pain.Whether you are suffering from sports-related spinal injuries, occupational disorders or traumatic spinal conditions, the operational team will take care of all your spine needs via an extensive range of pain management techniques and physical therapy.
...
Popular treatments
4 more treatments
Consultations available in:
English & Spanish
Additional Services
Local Accommodation Assistance, Airport Transfers, Hotel to Clinic Transfers
Patient Reviews
-2 more reviews
Contact Clinic
SELECT A TREATMENT. GET A FREE QUOTE.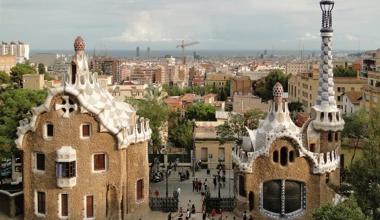 Spain Travel Tips
Language: Castilian Spanish, Catalan
Currency: Euro (EUR)
Climate: Average Temp 68 F (20°C)
Capital: Madrid
Major Airport(s): Madrid Airport, Barcelona Airport
Electricity: 230V 50Hz (European Plug)
Time Zone: UTC + 1
What to See
Get lost in a colorful, whimsical wonderland-esque Park Guel, Guadi-inspired mansion that is today's one of the most creative feats on the European art and design landscape. The park showcases two houses, as well as pavilions for visitors and park keepers, with curved roofs covered with bright-hued tiles and aesthetically emblazoned spires. The most popular feature of the park is the dragon-like lizard located at the center.
What to Savor
Barcelona is famous for its tantalizing tapas and there's only one way to experience them is by dining at Cal Pep. The restaurant is located a couple of minutes away from Santa Maria Del Mar offering an eclectic variety of tapas and delightful snacks.
Where to Stay
The Colon hotel is housed in a historic building minutes away from the city center and overlooks beautiful views of a cathedral. Rooms are furnished with traditional art pieces and antiques to complement the overall historic stay in Barcelona.
Book a hotel in Barcelona, Spain